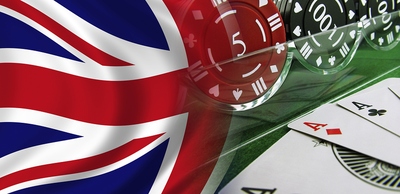 The online casino industry in the UK is continually growing year on year. There was a sizeable increase in growth from 2018 to 2019 alone with revenue up over 3%, and whilst that figure might not seem huge, it's the biggest jump since 2013.
As the companies continue to improve, offer better products, and also increase areas like safety and banking timeframes, the package for the player looks more and more appealing. We've noticed a huge increase in the quality of games on offer over the last decade, and the move from Flash-based games to that of HTML 5 means that games are not only looking better, but they are also functioning better too, especially on mobile devices.
There's lots to take in with the online casino sector, and we're fully aware that it can seem quite overwhelming at times to the uninitiated. It can also be tough to know what to look out, especially when it comes things like player safety and, most importantly, whether your money is going to be safe.
The industry is now more transparent than it's ever been, and regulations are firmer than ever before as well, which is more great news for players. We're going to use this article to highlight how these things work and also what to look out for when choosing your first online casino.
Are online casinos legal in the UK?
This is probably the most common question that we see from people new to the industry. You will likely be aware that online gambling is not legal all over the world; the US is a good example of this and to say their laws are complicated is an understatement.
In the UK though, online gambling and online casinos are definitely legal. The government works closely with all firms to make sure that they are ticking the boxes that need to be ticked in order to maintain player safety and security.
The governing body in this country is called the UK Gambling Commission (UKGC) and it's their role to make sure that every casino is a safe and secure environment for their players. They look at everything from how player's funds are managed to the integrity of the games that are on offer.
The UKGC was formed back in 2005 as part of a huge reshuffle as to how gambling in the UK was to be regulated. It was much needed, as at the time the online sector was really starting to take off, and the previous gambling act was very outdated and covered next to nothing about online gambling.
How it Works
For an online casino to function legally in the UK they will need to be granted a license by the UK Gambling Commission. The licensing procedure is thorough and takes a good amount of time to complete, but if an online casino does not have one, then they can't legally trade in the UK.
What's great about all this is that it's highly transparent, so you can see for yourself on the UKGC website which casinos have a license and what their license includes, as well as any infractions. Given that licenses are awarded for specific types of gambling it's important that you note that the casino has a full license for remote gambling, as this includes online play as well.
You can search for the casino that you want to play on at the UKGC site here.
If you can't find the casino that you are playing on, then there is a strong chance that they don't have a license. You can contact the UKGC directly to check this out or you can look to see if there are any license reference numbers on that casino's site. If there are, then it should be pretty easy to check.
There may be times when you search for a license and the casino that you're playing on is licensed under a different name. This is very common in the casino industry and something that we talk a little more about later in the article.
As long as the domain for the casino is listed with a fully licensed company, this means that they are fully licensed for play in the UK.
If you have any queries about a casino brand or you think something is not quite right, then you can contact the UKGC directly to see what the deal is. Alternatively, there are hundreds of other casinos to choose from, so you could just jump ship and choose a brand that you either know more about or one that you're a little more comfortable with.
Gamstop
There's a chance that you've already heard of Gamstop, but if not, let us tell you who they are and what their role is within the gambling industry.
The company have been set up to help problem gamblers. These are people with gambling addictions and/or those who need some help to stop gambling. The idea is that they act as a blanket company that will block those with issues from gambling. This is to stop players who have self-excluded or are removed from one bookmakers signing up with another; they are restricted from the whole industry.
At the time of writing there are a huge number of casinos and gambling products signed up to Gamstop. The UK Gambling Commission will be making it a requirement for all gambling companies to sign up to Gamstop in order to get their license. It's one of the most effective ways they can prevent problem gamblers from continuing to cause themselves financial harm.
From a player's perspective, the process of signing up is pretty simple. It takes a few minutes to fill in the forms to let Gamstop know who you are and which sites you are currently signed up to. They will also try to find any accounts that you may have set up to get around the system, possibly in false names or with false addresses. There will be no punishment from Gamstop at all, they will just cancel those accounts for you.
You can keep your account open on Gamstop indefinitely and keep your details up to date, for example if you move to a new house or if you change banks.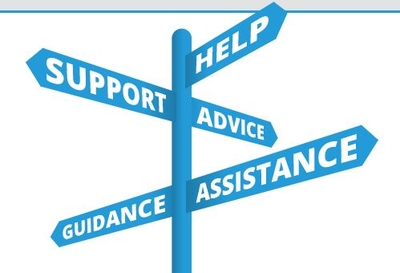 A huge part of what they do is the follow up support. It's one thing closing accounts and blocking players from all areas of online gambling, but the reality is that these people could still gamble on the high street.
Gamstop are able to put players in contact with several other charities that work with the likes of the Gambling Commission to help people with their addictions. These include the likes of Gamblers Anonymous, Bigdeal, Gambling Therapy, National Gambling Helpline, and of course, their on-site professionals who are able to help.
Whilst the Gamstop 'tool' is an effective one, now with a huge number of gambling platforms included, when it becomes a necessity as a condition of licensing it should work even better, and help a lot more people to get the support they need.
Free play games
A lot of casino networks are able to offer their players the ability to play the games as a 'demo'. This means that the game would be loaded with virtual money and you could play them for free, mimicking how they would work if you were to play for real money.
Initially, it was a great idea as it allowed people who were either new to the casino industry or new to that game to 'try before they buy'. Given that the games ran and functioned exactly as they would with real money, it meant that players weren't going in blind with their hard-earned cash.
What happened is that the demo games attracted people who were not really looking to get involved at all – until they saw the sums of money that could be won. Jackpots and major wins would still trigger in the free play games, and when people were up a large chunk of money in demo mode, they assumed that this would happen with real money.
The casinos were also unable to track who was playing which meant that anyone and everyone, including minors, had full access to them. It was decided that this wasn't responsible on the part of the casino or the game developer, so the free to play games were removed.
Removed from public access at least. Instead, players now need to be signed up and registered with the casino to access the games. This is one of a number of ideas brought in under the KYC (Know Your Customer) policy from the Gambling Commission, which states that the casinos, and all gambling companies for that matter, need a better understanding of who is signing up to the casino and playing their games.
The process now is that the games can't be accessed unless they are registered with the casino. This means that both players who might be underage, vulnerable, or have a gambling addiction of some form, won't be able to play them.
Age verification
Each player needs to have verified who they are and that they are legally old enough to gamble before being allowed into a casino. Again, this is all part of the KYC program that was brought into the industry.
Previously, players had to be verified before they were able to make a withdrawal from the casino but not before the signed up and deposited. The protocol now is that players need to be verified before they can do pretty much anything.
The process will vary a little for each casino, but you can expect to be asked for things like your passport, driving license, and utility bills which confirm both your ID and your address. If players are unable to do this, then they will be unable to deposit into their account.
Whilst this may seem a little heavy handed and will undoubtedly put some people off signing up, it will have a massive positive impact on problem gambling so it's a huge step in the right direction for both casinos and the gambling industry as a whole.
Game fairness and RNG's
It's common to hear people getting confused about how casino games work, and to be fair, they can be quite complicated once you dig below the surface. The first thing to understand is that all games are weighted in the casino's favour, but the key here is that some are weighted more heavily than others.
Take roulette as an example. You have 37 numbers on the board ranging from 0 to 36, but the casino only offers you odds of 36/1 for the most part. If it was totally fair, then it would be 37/1. It may seem like a minute difference, but when you think how many spins a roulette wheel will go through every day online, it makes for big margins for the casino.
In terms of fairness, all games are thoroughly tested by the UK Gambling Commission. We spoke earlier about the UKGC making sure casinos are compliant with their guidelines, well game developers in the industry have to go through a similar process. They make sure that the numbers reported to them are correct for each game by testing them, and they are then advertised as such with whichever casino is using that game.
Games like online slots all come with a Return to Player (RTP) value which shows the player how often it should pay out. This is represented as a percentage, with most landing somewhere between 93% and 98%. The higher the RTP, the more money it pays out.
Example
Over a huge sample of spins, a 95% RTP would pay out 95p for every £1 staked, with the casino taking 5p per £1. In the real world this is not what you would experience, as you would never play a large enough sample of spins to get the true RTP. Instead, you would get a return that is dictated by variance.
A good example of variance is the simple coin toss. The chances of it landing on heads or tails is 50/50. But if you flicked it 10 times in a row, then it's plausible that it could land on heads each time, even though that goes against the odds. However, if you flicked it 1 billion times, it's highly likely that you would be very close to the 50/50 mark overall.
Random Number Generators (RNG's) are what control this for a lot of casino games. They are fine tuned to ensure each game work in a certain manner, and then pays out according to the advertised RTP. The RNG uses algorithms and seed numbers to make the process virtually untraceable and also uncrackable, so it cannot be manipulated.
Who owns who in the casino industry?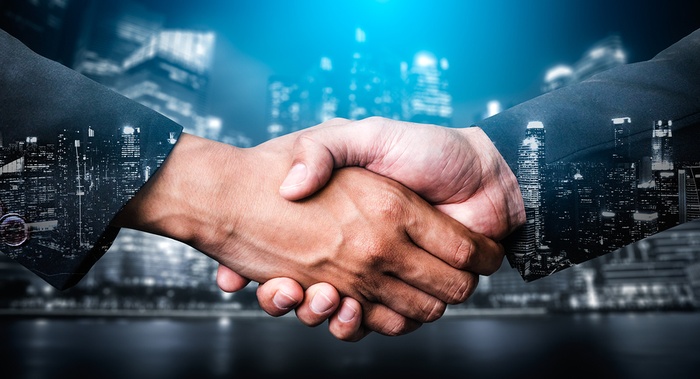 One of the biggest myths in the industry is that the casino brand that you are playing at is a single entity and they create the games, handle the payments, have their own customer service, etc.
This is now rarely the case. It's common for casino companies to be owned by bigger umbrella businesses, and they will partner with networks to create and supply their games. If you've ever landed on two separate casinos, but seen almost the same design and the same range of games to choose from, then it's likely because they are both on the same network and powered by the same company.
A good example of this is 888 Holdings. They own many brands that work within their overall company but are run individually; 888 Casino is their main brand, but they also own a casino called WinkSlots.com. The 'Wink' brand is a fairly well-known and well-liked company, especially for online bingo, but it's probably less well-known that they are in fact owned by 888 Holdings.
White Lables
The creation of white labels is one of the main reasons for this. A white label allows a company to come in and licence an oven ready casino site with almost no other work needed other than adding their own branding.
It's quite common in the car industry too actually; Volkswagen own the likes of Skoda, Audi and Seat, for example. There are many parts that crossover from one brand to another, and in a lot of cases it's a simple case of re-badging.
White label options are a cost-efficient way for new companies to get into the industry since all of the leg work – building the website framework etc – has been done already, and this is why you see so many online casinos these days.
In terms of licensing, the main brand will hold the license and it's their responsibility to make sure everything works as it should. Given they have control over what can and can't be changed this is never a problem, and they can choose who is or is not allowed to use their white label; if they were to have just one rogue site in there it could risk the whole network, which would be financially catastrophic.
Mergers and Acquisitions
You can take it up another notch as well, as even some of the biggest brands in the world owned by someone bigger. Ladbrokes and Coral are two huge brands that merged in 2016, continuing to run separately but being overseen by a new company, Ladbrokes Coral. This common knowledge within the industry, but the uninformed would never know if they visited their respective websites.
However, Ladbrokes Coral then got bought again, this time by GVC Holdings, for a cool £4 billion. Whilst GVC has little do with the everyday running of the brands, they do own them both, and this shows just how high these things can climb.
Player safety is still a huge part of all this, and you can always find out who ultimately owns the brand you use. Plus, these mergers and white labels have actually been a good thing for the industry because it allows smaller companies access to the best designs, games and features, making it a much more competitive and varied scene than it was 10 years ago.
History
The online gambling industry first kicked off in 1994, with a casino called Gaming Club. This revolutionary site was created by that of Microgaming, who are still widely regarded as one of the biggest casino networks in the industry.
They were able to take some of the traditional casino games such as fruit machines and table games and create online versions that people could play from home. These games were the embryo of video slots that now litter the industry.
The success of Microgaming didn't go unnoticed, and a number of other companies sprung into life, such as Cryptologic, PlayTech and Netent, who all wanted a piece of the pie. They were all quick to develop their own games and release them in what was, at the time, a pretty lawless sector.
InterCasino is widely regarded as the first UK-based online casino, and this was created by WagerLogic, who were a subsidiary of Cryptologic at the time. The casino had just 18 games available, but the buzz around these games was there for all to see. The online casino sector had been born.
As with anything, there were bumps in the road along the way. The online gambling industry in the UK was attracting companies from all over the world wanting to take advantage of the relatively relaxed gambling laws in this country. At the time, the 1968 Gambling Act was the best we had, but in the new online era this was no longer fit for purpose, and it took some 10 years before the government did anything about it.
A New Dawn
The 2005 Gambling Act was huge for the industry and started to close a lot of the loop holes that had appeared. It was much more focussed on online gambling, and also enabled the government to tax companies the appropriate amounts for business within the UK. Along with the new act, the UK Gambling Commission was formed, who have proved to be a massive positive influence on the industry that we see today.
Initially the UK Gambling Commission created a white list for companies that were outside of the UK and wanted to trade here, but this was later changed, and now they have to be fully licensed and go through the rigorous processes that the UKGC have outlined.
The industry has changed a lot over the last 20+ years and will likely change again over the next 20. The online casino sector moves very quickly and it will be exciting to see where it will go next.