Slots are, without doubt, some of the most exciting online casino games that you can play. There are very few others that allow you the chance to win the sums of money that slots can, and this makes them extremely popular.
Slot games are also some of the most simplistic games that you can find, and in terms of human interactions and strategy, there is actually very little involved. Therefore, we like to talk in terms of best practices rather than a straight up strategy, but this should still arm you to make better decisions about which games you play and how you play them.
We've also tried to address a few myths along the way. There have been some comical claims by some relatively highly regarded sites concerning slots strategy, so these will be covered as well.
Increased RTP Percentages
Every game comes with an RTP (Return To Player) percentage. This basically highlights the edge that the casino has over the player for that game. The RTP is represented as a percentage with whatever is left being the house edge; so an RTP of 96.5% would mean a house edge of 3.5%.
The thing is, as a player we really want to be hitting up the games that have the highest RTP's. This means that the casino has the lowest edge over us, which is ideal because it gives us a higher chance of success.
Whilst there isn't a downside to this as such, a word of warning: given the volume that most of us will play, the RTP won't actually mean an awful lot in terms of our results. You would need to play millions of spins to see the true RTP for a game, and whilst some sessions might end close to the stated RTP, most of the time they won't.
However, it's still important to work with best practices. Choosing a game with an RTP of 97% over a game with an RTP of 94% still statistically puts you in a better position, even if you are unlucky and hit a dead streak.
Finding the RTP is very simple as well. Most games will have a little 'info' section explaining the game and you can find the RTP there. There are still games that don't include this though, for whatever reason, but a quick Google and you will likely have the answer within a matter of seconds.
Volatility
Volatility is one of the most underrated and underused variables for any slot. For those that don't know, the volatility of the slot determines the amount and the frequency that it pays out. Basically, it states how you are going to win.
There are two key points to bear in mind with volatility:
High volatile slots are going to pay out less often, but in higher amounts.
Low volatile slots will pay out often, but in smaller amounts.
This then comes down to the type of slots player that you and the games that you are looking to play. Many slots players are looking to get value for money and so they want their money to last a decent length of time whilst they enjoy the game. These players would want a low volatility slot.
Players who are looking to go hard and fast, hit fewer wins, but want huge sums of money when they do finally win, should be looking at high volatility slots.
There is no right and wrong answer as to which you should choose here and you might want to mix it up with each session you play. We have plenty of people who work at the site that dabble in both forms, with great success.
Finding the official volatility of a slot is not as easy as finding out an RTP though. This is not something that is always advertised by the game developer. We would suggest simply Googling the slot and seeing what people say about it. Most decent slot reviews should be able to state how volatile the game is, which saves you time and money having to work it out from playing yourself.
Bet Big with Progressive and Jackpot Games
Jackpot, and in particular progressive jackpot games, are easily some of the most exciting in the industry right now. These are the games where you can win life changing sums of money from just one spin of the reels. We are talking millions.
The games are actually not that great for the majority of slots players as they usually include a huge edge for the casino to offset the jackpot, even though they are run by the game developer and not the casino in most cases – more on that here. The lure of the big win will always keep people flocking in to play them, though.
The one piece of advice that we need to pass on if you are hunting a jackpot is to always check the rules. This is because some games state a minimum stake to qualify for the jackpot, so if you bet under that you could be playing a slot with a higher house edge and zero chance of hitting the jackpot. Others say players must be using all paylines, so make sure you are betting enough.
A lot of games have a large multiplier attached to the top prizes as well. For example, 5 Bells might be the winning combination for a certain jackpot, but the game might state that a multiple is applied depending on the number of coins per spin you are playing. 1 coin might pay out 1:250, whilst 5 coins (max) might pay out 1:1000, which is a huge difference in ratio and 4 times more money if you win.
If you find that the maximum bet for the game is more than you want to play for, then you can still find plenty of low stakes jackpot games that will accommodate you. The progressive games are usually a little higher though, so be prepared to pay more for these.
Avoid Branded Slots
Branded slots are actually some of the most fun games to play, and often the most well crafted. The Marvel range springs to mind as they make a lot of references to the comics/movies and the most popular characters in them, which means that comic geeks like us really get a kick out of them.
The problem is that, despite great gameplay, they are often pretty rubbish games to play in the sense that the RTP is low and they are usually middle of the road when it comes to volatility. We believe that this is because there are licensing deals in place to host the games, which means that they cost the developers more money up front which is then taken out of the back end.
This actually applies to a most branded slots and seasoned slots players tend to avoid these sorts of games as a general rule.
The games that people in the know like to target are those that have started as just another slot and ended up as their own little brand. Gonzo's Quest from NetEnt is an example of a game that has exploded into a brilliant title and is one of the most played slots of all time. It offers a better RTP than most branded games and comes complete with features like avalanche wilds and free spins, plus a killer storyline.
Practice Playing for Free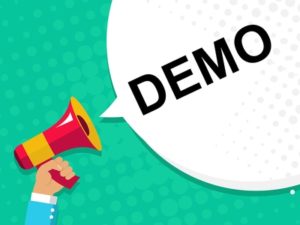 Playing for free, or 'demo' play as it is often referred to, is the best ways to test any slot. This means that you able to try before you buy and you can see quickly if it's a game that you are going to enjoy playing or not.
Not all casinos offer demo play though, so you may need to get creative with this. An internet search of the game that you want to play plus the words "free demo" usually brings up plenty of sites that host demo versions of the game you're after.
Playing free games comes with plenty of conspiracy theories; some say that the free games offer a more favourable payout rate than the actual game to lure players in before fleecing them, but we have not seen anything factual that backs these statements, up and the game developers refute them unconditionally.
Even if you use them to just get a feel for gameplay and design, it's still worth doing.
Budget Properly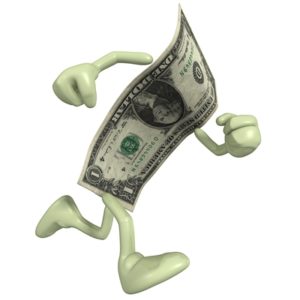 Slots can be a cruel mistress and you can lose a lot of money very quickly. This is why you really need to practice solid bankroll management when playing.
This ties in with the volatility you like to play at, because some games will need a more robust bankroll than others to see you through the hard times. If you are in for the long haul and play low volatility games winning little and often, then a smaller bankroll would be needed as you will be getting constant top ups.
If you played high volatile games where you can crash and burn within a few spins, you would need more money in the bank to hold you steady while you wait for the big win that sees your stockpile hit the roof again.
We can't tell you specifically how much you need, but as ever, we always state to only bet what you can afford to lose. Remember, like all casino games, these slots are designed to be winners for the casino in the long term. You can come out on top in the short term, but you need to get very lucky to break the mould long term.
Play Hard and Fast with a Bonus
Bonus money should be treated a little differently than your own cash. This money is hard to actually get your hands on due to the wagering requirements that are outlined by each casino. These will require you to wager a certain amount of money before being able to withdraw the bonus money.
The reason you want to play hard and fast is to clear the money in the allotted timeframe. Playing for small amounts will take much longer to clear and if you go over the time limit the bonus will be removed from your account along with any associated winnings.
Look at bonus money as if you have nothing to lose – you don't really. It doesn't mean you have to be all out reckless, but you can play bigger games with bonus money than you usually would with your own cash.