Cheating in casinos has been attempted by many people over the years. Some have had success and others not so much.
There's can be a fine line between cheating and gaining an edge over the house as well, with many examples of people exploiting flaws in how a game is set up and then profiting from that. Is that really cheating?
The short answer to the question is that it's almost impossible to cheat at slots these days. The way the games are set up, the rigorous testing and the regulations that are involved means that it's highly unlikely that cheating will work.
But we can't sit here and say that it's totally impossible, because theoretically it's not.
Online slots: why they are (almost) bulletproof
We're going to get into how people used to cheat on slots in brick and mortar casinos later in this article, but to kick things off we wanted to look at how online slots are pretty much impossible to cheat at.
The first thing to note is how they work. Each of the games that you play have what is called a Random Number Generator (RNG) built into them. This program cycles through millions of outcomes and then as the "spin" button is pressed, the results are put on the screen and shown as part of your game.
It's also worth noting that each game includes a Return to Player (RTP) percentage. This is an important part of the process as it highlights how many winning combinations each machine will theoretically include over a large number of hands.
For example, if a slot has a 90% RTP it means that it will pay out 90p for every £1 staked. This is based over a huge sample, so not necessarily a figure that will be represented by a short-term play on a game.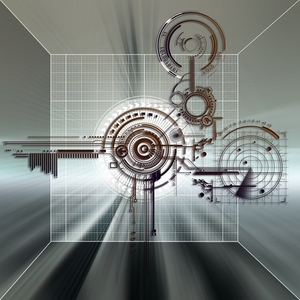 An easier way to look at it would be as a series of combinations. This game would include, for every 100 combinations, 90 losing and 10 winning combinations overall. When the player presses the spin button, the computer then chooses a number at random which will then represent either a winning or losing combination. This is then displayed on screen.
The whole process runs on a series of seed numbers and algorithms. The algorithm is designed to be highly complex and then the seed number that is inputted into the algorithm changes each time. It then gives out a whole number, which then links to a combination. It's worth noting that seeds, algorithms and combinations are constantly changing for each game.
If you were to sit down and look at the formula for these algorithms, mere mortals wouldn't know where to start, even though some are more at home with numbers than others. The fact is that even if you did know how it worked, the ability to predict the outcome would be virtually impossible. The ability to influence the outcome would certainly be impossible.
This is the main reason why we're saying that slots are pretty much bulletproof.
Former methods of cheating
There have been several historical instances of people cheating the game. They range (massively) in terms of sophistication, and some of the earlier ones are hilariously ingenious.
In fact, we're going to kick things off with one just now. The old coin on a string trick was one of the first methods for players to cheat these slot machines.
The process is pretty simple. Players used to drill a hole through the middle of the coin, just wide enough to fit a thin nylon piece of string through. The player would then lower the coin into the machine just long enough to trigger the mechanism and then pull the coin back out, before playing the game for free. You can still get away with this on some of the older casino games, although modern ones rarely take cash, let alone coins.
Another common trick was creating coins from scrap bits of metal. In fact, there was even an example in the US of a local hardware company unknowingly making washers the same size and weight as US coins.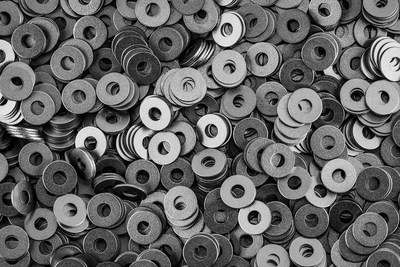 The washers could be used in many casino games given that all they looked for was the size, shape and the weight of the coin. Essentially, this was seen as counterfeit money and the company were made to stop producing said washers and change the design slightly so that it would not interfere.
"Spooning" is probably the oldest and most well-known trick that slot cheats used to take part in. They used to use a contraption that looked a lot like a spoon, albeit modified, so that it could slide under the box where the coins were kept inside the slot machine.
Players would wait until they genuinely won some money on the game and then deploy the spoon to keep the bottom door open. By doing so it would dispense all of the money in that tube, instead of the amount that they should have got for winning.
Modern day cheats
As you can see from the methods of cheating above, they were pretty old-school and simply wouldn't work on the modern day slot machine or online. It's for this reason that modern day cheats have to be more sophisticated.
Few were more sophisticated than the team of Russian engineers who were busted for breaking the law in 2017. The gang were able to get inside information about how a certain set of slot machines made by a particular company would work. The machines were fairly dated, but they were still in use, even in some of the biggest casinos in the world.
The team's role was to reverse engineer these machines all in an attempt to crack the algorithm. The machines were the Aristocrat Mark VI games and they used their mobile phones to film the results from these games and then send them back to their headquarters in Russia.
Given that they had been able to crack the RNG, they took just a handful of spins to work out the pattern of what results were coming up and then knew exactly when to press the button to land on specific combinations.
The player in the casino would be linked up to the headquarters and they would give them a signal of exactly when to press the button. They took the games and the casino for over $21,000 in two days, but it wasn't the amount of the money that raised the alarm, it was the number of payouts from the machines.
You see, each slot game is closely monitored each day to see how much money has been put in and how much had been taken out. They can then cross check this with things such as RTP and it should eventually work to be somewhere close.
A certain section of machines were way out, paying huge sums for little input. These machines were all of course the Aristocrat Mark VI machines.
Looking back on CCTV footage the casino noticed someone playing totally unsuspiciously, but noticed that they had their phone next to the game at all times. They would also wait suspiciously long periods between clicking the spin button, which was unusual for slot players, who would usually just keep button bashing.
The Missouri Gaming Commission were able to trace records of car rentals back to one Murat Bliev, who was a 37-year-old Russian national. He worked for a company in St Petersburg and the finding eventually brought the whole scam to an end, with jail time for the majority that were involved.
Tommy Glenn Carmichael
There are few more famous or 'successful' when it comes to cheating casinos and in particular, slots, than that of Tommy Glen Carmichael. Born in the 1950's, Carmichael had a fascination for technology and fixing things. He eventually opened up a TV repair shop in Oklahoma, but as competition grew, he was unable to create a satisfactory living from it.
He then got a call from a friend who wanted to show him a tool that allowed him to cheat on slot machines. It was a top-bottom joint which Tommy then used to manipulate the slot machines so they would drop jackpots for him. This was back when slot machines were more primitive and there was no CCTV.
Tommy's success grew rapidly, and he was eventually going around the casinos of Las Vegas with his tool set taking over $10,000 in a weekend. He was able to bag millions, but the casinos cottoned on, and they switched out old machines for newer ones that included Random Number Generators rather than mechanical mechanisms.
Eventually, Tommy was caught. Carmichael was ordered to spend 5 years in prison as he was already on bail for drug charges, but he used his time 'wisely' in jail and came up with new ways that he could cheat the games upon his release.
Once free, he went straight back to the workbench and set about learning to crack these RNG games, and just a few months later his latest invention was complete: the monkey paw.
The device was made out of guitar strings and a steel spring. When the game would pay out, he simply placed the claw under the machine and it would hold the chute open, emptying its contents regardless of the amount that the player had won.
His next device was one that had to combat further technological advancements, and this time it was named the "light claw". The concept was simple in that you would shine the light up the chute when it opened, and this would trigger the sensor in the chute and pay out accordingly.
Carmichael's success was crazy. By this point he had a whole team around him and between them were taking over $5 million a day from casinos throughout Las Vegas.
His success did come to an end though and an increase in security within the casinos meant that he was caught in the act in 1996. He was sentenced to just over 1 year in prison, with several assets, including his home, being repossessed.
He eventually went clean and now works with several casinos and the Nevada Gaming Commission to prevent cheating and devices that can be used for the same.
Can flaws be taken advantage of?
The huge range of casinos games and especially slots mean that there are dozens of different variations to choose from. This also means that new rules and then programming needs to be developed for each game to keep them different. Sometimes those combinations have flaws in them, just like this next example.
For one week only, a particular slot in a particular set of casinos was paying out huge sums of money because of a group of players that were able to get ahead of the system.
The game was that of Ocean Magic and it was hosted on a set of slot machines across New Jersey back in 2014. The team were part of a gambling outlet that used to take short priced edges in the players favour and run with them.
The Ocean Magic game allowed them to do just this and more. They had noticed that if the game was to start with a certain number of wilds in the first 3 reels, then they were on to a winner more often than not. Their testing actually found that they had a staggering 126% edge over the house when games were in this state.
Whilst they were mainly based online, the whole team flew out to New Jersey where gambling was legal, to hit up 13 online casinos in total that were all running this game. Before the casinos could click on to what was going on, over the course of a week they were able to take almost $1 million in winnings from that single game.
The team were able to get a large sum of money out of the casinos, but once the casino realised what was happening they were then to freeze their withdrawals, with little to no contact. The group are now suing the casino companies for their winnings and the case is still open as of Nov 2019.
What this shows is that whilst the industry is highly regulated and the games are highly complex, they aren't totally fool proof. For the average Joe they are unbreakable, but there are always leaks, you just need to be clever enough to – legally – work them out.