As we've discussed across the many articles on this site, these casino bonuses come in many different shapes and sizes. What works for one player may not work for another, so it's important to have a grasp of how they work so that you can work out which will be best suited to you.
The low deposit bonus is going to be one of the most popular as most gamers aren't rich, and so this is the one a lot of casinos offer. It's going to fit the bankroll of people looking to get in cheap and maximise their bonus.
What we've tried to do in this article is look at how these bonuses work and the things that you need to look out for before signing up to a casino offering a bonus like this. This will better place you to choose the right bonus for you.
What are low deposit bonuses?
For this type of bonus, you're looking at depositing a low amount of money and getting a relatively high rate of return in exchange. For example, a typical bonus might be a 'deposit £10 and get £50' type of offer.
The amount of money that you're going to get will vary, but given that you're only putting a small amount in you won't be getting huge sums to claim as a bonus. You will, however, be getting a really good return on your investment.
The bet £10 get £50 offer would be a 500% ROI, which is really high. You might be able to find higher than this, but you may have to put more in up front.
Who are these bonuses for?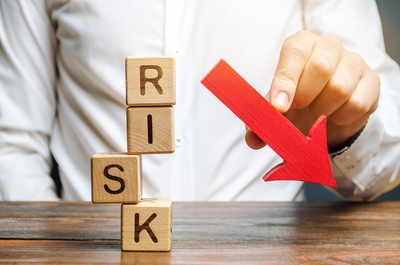 They're targeted at a wide range of people, but most commonly those with limited bankrolls who are just starting out. It's a great way to get a healthy amount of money to work your way through a casino, testing a wide range of games, with limited exposure from the player's perspective.
Another good audience for these offers is low stakes players. This could be players who are playing penny slots type games or just generally looking for games where they can bet small amounts and get a good deal of gameplay at the same time.
To be honest, anyone can claim these, even if you were looking to play higher stakes, it just wouldn't last as long. The rate of return from the low deposit to the higher bonus amount means that they are a good investment regardless of stakes, but if you are used to playing higher, then you might find them a little limiting and it's likely you would be better off taking a lower return rate for a higher bonus.
Why do casinos offer these bonuses?
As you will have noticed, there are lots of bonuses that are on offer from a wide range of casinos. They do this to cater to as large a number of different players and bankrolls as possible.
The low deposit bonuses are designed for players on limited bankrolls as we have mentioned, but when you start to break these bonuses down they work just like any other. The headline might be different, but things like wager requirements, timeframe, and game limitations are all going to apply.
Essentially, the casino is just repacking a product that they already know works well. It may seem like they give a lot of value here, but the majority of players won't clear the full bonus anyway, so it works in their favour overall.
Of course, your aim is to be one of the few players that do clear their bonus.
How do they work?
These bonuses are worked out as a deposit match. The amount that you need to deposit will be low and the rewards should be quite lucrative.
Example
Deposit £10 and get £30 worth of bonus money to use in the casino. The bonus must be wagered 30x before being withdrawn and you have 30 days in which to clear the full amount.
In this example, both your deposit and bonus money will be applied to your account. So we would have £40 in our account to get started with (£10 deposit + £30 bonus).
Simples!
Wagering requirements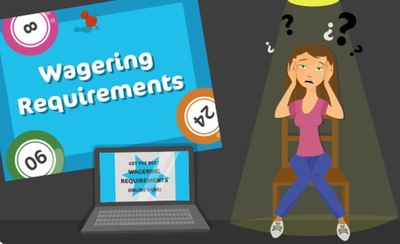 We've spoken about wagering requirements a lot in other bonus related articles and it's one of the most important aspects to get your head around. They work slightly differently for low deposit bonuses as well, so it's worth going through again.
So that players don't just deposit money, get a bonus, and then withdraw that money, casinos put in a series of requirements that players need to meet before the bonus becomes withdrawable money. This often takes the form of an amount that the player needs to have wagered at the casino before they are able to withdraw the bonus money.
The amount will come as a multiple. For example, a common multiple is 30x the bonus money. This would mean that for a £30 bonus, the player would need to wager £900 (30 x £30) before they can withdraw.
One thing to note here is that some offers will include just the bonus and others will include the deposit amount and the bonus as a cumulative number. If we use the above example again where we deposit £10 and get £30, just the bonus is £900 and with the deposit included it's £1,200, so it will make a significant difference. Ideally, you want one that just includes the bonus.
Game limitations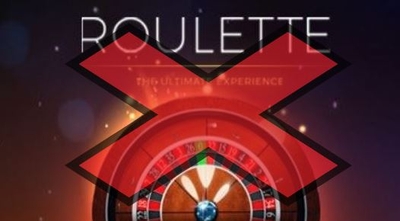 When clearing these bonuses you may also find that the games that you are able to play which contribute towards clearing the bonus are limited. For example, a lot of these won't allow you to play even money bets; so things like black or red in roulette, and some ban these games from counting towards wagering altogether. This means that you're going to have to apply some risk.
There are low stakes games that you can play alongside these bonuses though, which will count. There are plenty of slots that start at just 1p per spin and whilst you may not be utilising the game's full range of paylines at this price, it at least keeps you in the game. It will take a long time to clear a bonus using this method though.
Blackjack is another cheap game that some casinos let you play from as little as 10p per hand. You do need to make sure that your bonus will allow blackjack bets as not all will contribute towards your clearing return, but when they do, they are often a good choice for low stake players.
What criteria make up the best low deposit bonuses?
There are certain things that you need to look out for when picking a bonus. Here are some pointers for finding the best low deposit bonuses:
High bonus amount – The amount you get off the casino should be as high as possible. There are plenty of 'bet £10 get £50' offers out there, so use this as your benchmark. Be careful though, as the higher the bonus the harder it can be to clear.
Low wagering – Anything around 30x or lower is considered to be good. Ideally this does not include your deposit as part of the overall amount.
Long period to clear – Anything over 30 days is good. Try to avoid the 7-day bonuses as these are hard to clear at low stakes.
No game restrictions – You want to be able to clear at any game within the casino where possible. If they are limited, make sure the limitations don't include games that you are looking to play.
There are lots of little things that we could add to this, but if you manage to tick all four of these boxes then you're doing pretty well.
Remember, given that so many of these low deposit bonuses are different, make sure the bonus that you choose fits you. Don't just claim something because a friend said it was good value. If you only play slots and the bonus only allows you to clear with roulette play, then it's pointless even considering it.
Take your time, sift through the hundreds of deals that are on offer in the industry and find the one that best suits you.