One of the things about blackjack is that there are actually a lot of different variants of the game. Each casino has come up little twists and quirks to make their games function slightly differently. The core of each game is the same, but the rules can differ.
The reason behind this is that the base game has a very small house edge. In fact, if you apply just a basic strategy to your game the house edge can be as low as 0.5%. Compare this with the likes of craps where some bets can offer an edge of up to 15%, it means that the money made from the game isn't as much as it could be on a 'per-hand' basis.
Even the smallest of changes to the rules can result in a big difference for the house. For example, assuming common blackjack rules, if the odds of blackjack (21) shifted from 3:2 to 6:5 as they do in some games, the house edge flips from 0.5% to 1.8%, which is a huge increase in profits.
Below, we've listed some of the alternative blackjack games that you can play at a lot of online casinos. We've spoken about how the basics of the game work in another article, so if you are new, then it's worth checking that out first.
Classic Blackjack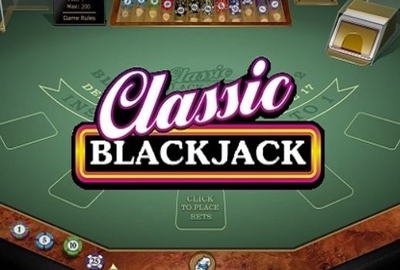 First and foremost, you get classic blackjack. Again, we've spoken about this in our article on how to play blackjack, so we will just cover the basics here. This is the game that you're going to find in pretty much all online casinos as their standard blackjack offering. Rules can still differ ever so slightly, but mainly just in how many decks of cards are used.
Typically, you will find that the casino is going to use between 2 and 4 sets of cards for this game. The dealer will have to hit on a soft 17, and both doubling down and splitting are allowed. The dealer will check for blackjack in this game and they will offer insurance with any Ace or picture card being shown.
As stated, this is the most common and simplest form of blackjack on offer.
House edge = 0.56%
European Blackjack
The European game is very similar to the original, but the number of decks for this is capped at 2 per game. The dealer will also have to stand on soft 17, which makes a big difference to the overall house edge.
In most blackjack games, if the dealer gets blackjack then they will instantly win the hand; but in European games, if you have blackjack as well then the hand is a push, meaning that you get your stake back. It's also worth noting that the dealer will not check for blackjack in these games.
Double down is available, although only when the player has a total of 9, 10 or 11 and players are able to double down again after splitting. However, no further splitting is allowed after the initial split, so a maximum of 2 hands per seat applies.
House edge = 0.39%
Pontoon
Pontoon is a game that has definitely started to come back into fashion over the last few years. It's very similar to the game 'Spanish 21' with the main difference being that the dealer deals both of their cards face down.
This takes away a big edge for the player, especially when applying basic strategy to their game, since they can't weigh up their odds compared to the dealers'. However, to balance the books a bit, the dealer will pay out on any 21 combination at odds of 2:1 instead of 3:2, making these wins more lucrative.
Other rules include the dealer having to hit on soft 17, and they pay 2:1 on a five card trick – which is any hand that has 5 cards and hasn't gone bust. Players are only able to stand on hands that are 15+ or if they have 5 cards in their hand, plus the dealer wins all ties.
House edge = 0.38%
Spanish 21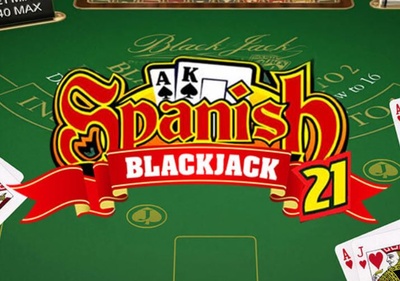 The logical step is to follow on from Pontoon with Spanish 21 as the games are very similar. The biggest difference between them is that all the 10's are removed from the deck. Since a 10 is a very versatile and lucrative card, this would usually give a huge edge to the house, but there are plenty of rules incorporated that allow for payouts for the players that wouldn't normally be included.
The most common rules are that dealers have to stand on soft 17, blackjack pays 3:2, re-splitting is allowed with all hands including Aces, a player's blackjack will always beat the dealers', and players can double down after splitting.
On top of all this are the number of payouts that are included with the game. These range from the number of cards that are being held to the combination of certain hands. Some examples include:
• 5 Card 21 pays 3:2
• 6 card 21 pays 2:1
• 7 card 21 pays 3:1
• 678 of mixed suits pays 3:2
• 777 of mixed suits pays 3:2
• 678 of the same suit pays 2:1
• 777 of the same suit pays 2:1
• 678 of all spades pays 3:1
• 777 of all spades pays 3:1
House edge = 0.38% to 0.78%
Switch
Switch is a fairly modern inclusion for most online casinos but is another game that is starting to prove quite popular. The clue to the game is in the name.
You get two hands that are dealt to you face up. The 'switch' part comes into it because the player can choose to change the top two cards of each in order to improve one or both.
It gives the players a major advantage, but the casinos aren't just going to let this be the players game. They include two major rules to counteract this benefit; the dealer can hit 22 and result in all hands then being a push, and if players hit blackjack then they win even money as opposed to the standard 3:2 that you normally get.
House edge = 0.16% to 0.58%
Multihand Blackjack
Multi-hand blackjack is a game that allows you to play several spots at once. If you were playing live then it would be the equivalent of having two or more seats at the table; when you play online, you basically get the whole table to yourself.
The number of hands that you can play per game ranges, but most tables are 3-5. The game follows most of the classic blackjack rules in that the dealer stands on soft 17, you can only double on points of 9, 10 and 11, no resplitting, dealer doesn't check for blackjack, and insurance is available.
House edge = 0.63%
Perfect Pairs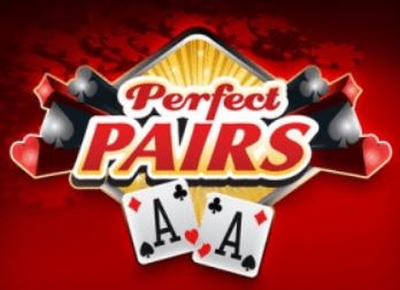 Perfect pairs is very similar to the regular blackjack games, but it does include a number of side bets within that game to mix things up a little. The side bet is one that you place at the start of the hand and if your two cards are a pair or the same value then you get paid.
Payouts include:
• 5:1 = mixed pair
• 10:1 = coloured pair
• 30:1 = perfect pair (same rank and suit)
Native rules include dealer hitting on soft 17, splitting allowed, players may double down and blackjack pays 3:2. Players can play up to 5 hands at any one time.
House edge = 0.42%
Match Play 21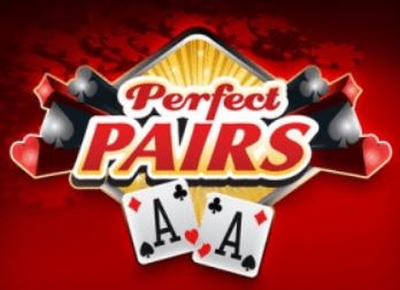 This is another game where all 10's are removed from the deck, but there are certain hands that receive very large bonus payouts which makes it much more lucrative for the players.
Native rules include all 10's removed, dealer hits on soft 17, can double once, splitting allowed, and blackjack pays 3:2.
Combinations for jackpot payouts include:
• Match Play 21 pays 40:1 (player hand consists of three 7s of the same suit and the dealer's face-up card is any 7)
• Player has 777 all spades: 3:1
• Players has 678 all spades: 3:1
• Player has 7 cards without busting: 3:1
• Player have 777 of the same suit: 2:1
• Players has 678 of the same suit: 2:1
• Player has a six card 21: 2:1
• Player has any three 7s: 3:2
• Player has any 678: 3:2
• Player has a five card 21: 3:2
This game comes with one of the largest house edges of any blackjack variant. In exchange for the large house edge there are a high number of jackpots that can be won. This game is the equivalent of a highly volatile slot, but in the blackjack world.
House edge = 0.76% to 0.81%