Edge sorting is a technique that some people use to be able to recognise a certain type of card. If you know what a card is going to be before it is turned over, you get an advantage.
It's illegal in the sense that you are getting an unfair edge (no pun intended) over the casino, but it's hard to trace who's doing it and how exactly they are going about it.
There is nothing complex to it like counting cards or the many systems that have been conceived; it is simply taking advantage of a manufacturing flaw.
How does it work?
The first thing that the player would need to note is the pattern on the back of the card. Many of the patterns are made up of symmetrical shapes such as diamonds or hearts, for example. To the untrained eye they will be totally identical and also perfectly symmetrical, and this is where edge sorters get their advantage.
The thing is, the cards are not actually symmetrical, they are asymmetrical. This means that whilst the pattern is repeatable, where the pattern ends is not the same from one side to the other. An example might be a full row of diamonds running down one side and then a row of half diamonds running down the other as the pattern is cut off.
Given that the shapes are very small, the vast majority of players would never notice this.
How does this help the player?
The problem only comes when players are able to sort the deck of cards.
There will be very few times where a player ever touches the deck, and even though you can sometimes request to cut the deck in blackjack this is not actually where the trick takes place.
It works by organising certain value cards in a particular manner. What usually happens is that the players will rotate cards that are ranked 10 or Ace in a different direction to the other cards. This means that from the back of the card the player will be able to see which way the pattern is facing and therefore spot when a high value card has been placed face down.
This then means that the player will know what the dealer's hand is likely to be.
If the cards are shuffled, how does this work?
The problem for the casino (in the rare cases when a player does get their hands on the deck) is that dealers are taught very strict processes for both collecting cards and then shuffling cards. They will never rotate them. Therefore, if the cards have been collected properly they would still be facing the way the edge sorting player had rotated them. The order of the cards will change, but not the rotation.
Whilst it will take time to work through a decent sized deck, with each card the player is able to turn, the house edge starts to reduce and eventually turns in their favour. It's thought that as much as an 18% edge could go in the players favour for a game like blackjack if they managed to edge sort the lot.
To speed up the process of getting cards in the right order, teams of players will often work together on one table to sort the cards. This is a much quicker way to get the all cards in the correct position.
"The Turn"
One of the ways that casinos are able to stop this from happening is by introducing a simple 180 degree turn to one half of the deck before they shuffle it. This pretty much resets the whole deck as the pattern will now be facing both up and down for all cards, so there is no way of knowing which is which.
Players who attempt edge sorting will usually play at tables that have automatic shufflers for this exact reason, as the dealer has less interaction with the deck and simply places cards into the machine and then retrieves them.
In fact, whilst some casinos do openly employ 'the turn' on hand dealt tables, they often forget with the machine shufflers, so there is a chance you can catch them off guard here.
Other ways to stop edge sorting
The most obvious way would be for the manufacturer to produce better quality products that have no asymmetric design and include one that is totally symmetrical. It sounds stupidly obvious, but the number of manufacturers that still produce these cards, even though it's a common problem, is quite staggering, especially given the sums of money on the line. Madness.
The turn renders the system useless, so this is always going to be the easiest and most cost-efficient safeguard, but you are relying on humans to make sure it happens before every hand, and humans make mistakes.
The smaller the number of decks that are included in each game, the easier it is sort the cards, so adding more decks is another tactic.
Can you edge sort online?
You can't. You need to actively be in control of the cards to make sure that you are able to sort them in a manner that highlights what the value of that card might be.
When playing online you obviously won't get to touch the cards, so this method will not work.
It's also worth noting that it won't work with live dealer games either for the same reason. You would have to have the dealer in on the process and even then, being able to clearly see the back of the card and the pattern from a computer screen would be pretty tough.
Have there been any high profile examples?
It just so happens that there has, and a very high-profile case at that.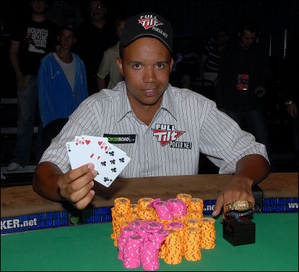 The case in question concerns a professional poker player called Phil Ivey. He's regarded as one of the best in the world and has won several millions in earnings throughout his career.
Ivey was found guilty of edge sorting when he was playing back in 2012, but the game was not poker, he was playing high stakes Punto Banco at the Crocksford Club in Mayfair London.
He was able to notice that the cards they used were asymmetric and ideal for this edge sorting process. He enlisted good friend and high stakes poker player, Cheung Yin Sun to sit and help him, and together they took down over £7.7 million in winnings.
The casino knew something was not quite right. Ivey had listed a set of strange demands before playing, which is not all that uncommon, but these were a little too odd. He wanted a particular brand of cards (Borgata) that he knew were asymmetric, an eight-deck shoe, an automatic shuffler, and got them to turn certain dealt cards 180 degrees because he was 'superstitious'. Looking back, it's really fishy, isn't it?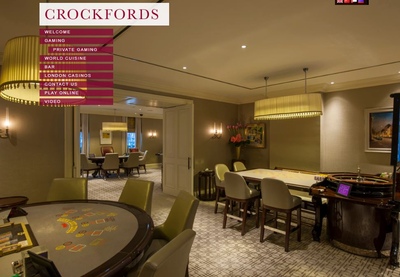 After taking so much money, Crockfords Club investigated. Conspiracy theorists state that the casino knew what he was up to but wanted to let him play in case he still lost a lot of money. If he won, they would just sue, which is pretty much what happened.
The case went to court and in 2014 Ivey was deemed to have taken an unfair advantage in the game and Crockford's Club did not have to honour the game as a result. He appealed, several times, but lost.
The pair were ordered to repay over $10 Million to Borgata Hotel Casino and Spa after a similar incident in 2012. Whilst Ivey's reputation is not exactly in tatters it has taken a blow, although he's still regularly grinding live cash games all over the world and there's a good chance that $10 million is not that big of a deal for him anyway.