One of the ways that online casino like to entice punters through their door is by advertising free spins. These free spins are basically a free try of one of the casino's top slots so you essentially get to try before you buy.
The best thing about them is that quite often you are able to keep any cash that you win during the free spins – t's and c's apply, obviously. If you're new to the industry or you're looking to build your bankroll up, then there are few better ways to do so than with free spins.
As with all casino offers, whilst they may look similar they can actually vary quite significantly. This guide will highlight everything that you need to know about free spins and also which offers are going to be most beneficial for you.
What are free spins?

Pretty much all online casino's will offer an incentive to join up. This can be in the form of bonuses – which we've spoken about in other articles – but it can also be free spins; many packages will actually combine the two, meaning that you can grab both a deposit bonus and free spins.
The casino will outline the number of free spins that you're able to claim when you register. You can then take these spins to the game that has been highlighted and they will credit the spins to your account. You use them just as you would if you had deposit money yourself.
You're going to be playing the slots as real money games, so although this is a bit of a try before you buy it also has value. If you're lucky enough to win some money from the spins then that money will remain as part of your balance. The terms and conditions for the offer will determine what happens from there, which we will cover shortly.
How do you claim free spins?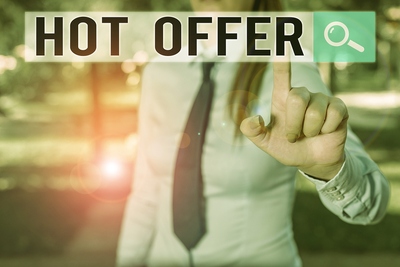 As with all welcome offers, you're going to need to trigger your free spins when you register your account.
It's also worth noting at this point that sometimes free spins are randomly credited to a player's accounts as a promotion from the casino, even if the player has been signed up for a while. It's usually a reward for consistent play with the casino, so don't assume that free spins are only for new players.
Here is a list of some of the triggers that you need to look out for.
Deposit free spins
The majority of free spins are triggered when you make your first deposit with the casino. As mentioned above, they usually come as part of a welcome package, but there are times where they might be the only bonus on offer. If it's the latter, then you will often get a much greater number of free spins than those within a package.
The number of free spins will range – we've seen anywhere from 10 up to 500 – so it's worth shopping around for the best deals. You will likely have the spins attached to your account as soon as your deposit has cleared and then you will just need to navigate over to the allotted slot(s) to start playing.
Example
Get a 100% deposit match up to £100 plus 100 free spins to use on the Starburst slot.
This means that your first deposit will be matched in bonus money. So if you deposit £50 the casino will give you £50 in bonus money too, but it's £100 max, so if you deposit £150 only £100 of that will be matched, so the casino will deposit £100 in bonus money.
On top of this, your 100 free spins will be available next time you load up the game, Starburst.
No deposit free spins
The no deposit option is self-explanatory in that when you sign up to the casino, your free spins will be sat waiting for you regardless of whether or not you make a deposit. It means that you can dive onto the site and start playing straight away.
The downside is that these offers are few and far between these days. They are much more likely to be awarded to existing accounts as a reward than to new players. It's also likely that the wagering requirements from any winnings will be very high. Again, this is something that we talk more about later in this article.
Example
Sign up today and get 20 free spins at the Starburst slot, no deposit necessary.
So you sign up and register, don't need to put any money into your account, and your 20 free spins will be waiting for you next time you load up the game, Starburst.
In-game free spins
Another common way to access free spins is when you trigger them in-game as one of the game features, usually by landing a certain number of special trigger symbols often known as 'scatters'.
This is built into the game itself and is nothing to do with the casino or any promotion, so there won't be any wagering requirements or anything attached to these.
Just so you don't get confused!
The in-game free spins will be paid in cash and added to your available balance for you to continue betting with or to withdraw.
They are the most lucrative form of free spins and they are also one of the best features to look out for when choosing which slot to spend your hard earned money on.
How are winnings paid?
If you actually win some money from your free spins then things start to get a little more complex. There are generally two routes that the casino will take here:
Award any winnings as a bonus.
Award any winnings as cash.
If the casino offers any winnings as a bonus, then they are going to come with wagering requirements. This means that you will need to wager through the winnings, just like you would a bonus.
For example, if you won £50 from your free spins and the casino stated that the winnings would be applied as a bonus, then essentially you would have a £50 bonus. As part of their terms and conditions this means that you will have to wager through this amount a certain number of times to get the money as cash.
The ideal scenario is finding promotions that offer winnings as withdrawable cash. When this is the case, any winnings will be added straight to your account for you to do with as you please. You can either keep playing with the money in other games or you can bank the cash and withdraw it.
Winnings as cash is much rarer than the bonus deal, although you can still find these offers now and then. They are the better deal by far as you've less chance losing the winnings by having to keep betting with them to meet any bonus requirements.
Wagering requirements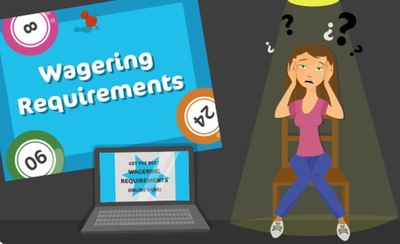 Wagering requirements are one of the most misunderstood and variable aspects of the whole industry. They are attached to all bonuses, and even though they are common they aren't all that easy to understand.
What we will say right away is that the wagering requirements for each bonus or free spins offer will vary with each bookmaker, so it's imperative that you check how they work with whichever offer you end up taking.
The first part to understand is what happens with any winnings. You need to be clear on whether they are added to your account as cash or as a bonus. The latter is the most common as we've already mentioned, so this is what we will assume for this section. If you can get it as cash, then you won't have any wagering requirements to work through.
The bonus that is applied to your account will be based on the amount won. So, if you win £100 from your free spins, then you will have a £100 bonus.
The casino will then require you play through a certain amount of money to clear this bonus. They do this so that players can't just come in, claim the bonus money, and leave. It's standard practice for modern day casinos.
The amount you need to play will be a multiple of the bonus. It can range anywhere from 10x up to 50x. So, if you've a £100 bonus and you need to wager through this amount 30x, then you have to place £3,000 worth of wagers to clear the £100. It is possible to do this just using your bonus funds though.
The next thing to note is the amount of time that you have to use your free spins. Eventually they will expire, and most casinos will state that you have to use all your free spins within 7 to 30 days. Remember, if you fail to use them all within this timeframe they will be gone for good.
You're also going to get a fixed amount of time within which to clear your bonus funds as well. This is usually 30 days, so with the above example, you will need to clear £3,000 worth of wagers in 30 days to get your £100 as withdrawable cash.
Finally, some casinos will limit the amount that you can win from free spins. Again, this will range, but if you're lucky enough to bag a jackpot it's highly unlikely that you will be able to claim that full prize. We've seen limits anywhere from £50 up to £1,000. Don't forget that even jackpots or big wins will need to be wagered through to withdraw these amounts.
Why do casinos give these away for free?
It may seem like an offer that's too good to be true and you know what they say; if it walks like a duck… Whilst they may advertise this as 'free', the reality is that any money a player makes from 'free' spins is going to cost you to be released.
Whilst they are still good deals for the player as there is nothing to lose from taking them, for the casino they are basically glorified bonuses, just packaged slightly differently.
They also don't cost the casino an awful lot to run. 20 free spins can be used up in less than a couple of minutes and it's plausible that you make nothing from those spins at all. They're also usually only given on games that have quite low variance, meaning that the chances of winning huge sums of money are pretty low as well.
Do they offer good value from a player's perspective?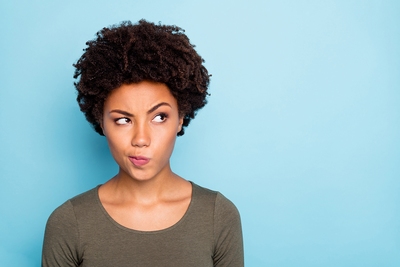 As part of a bonus package, then yes, we would say that they offer good value for players. Some people choose to use these to get a feel of how certain games work as much as anything, which we think is a good way to look at it.
Any winnings that you make from it should be seen as a bonus.
When you have free spins as the only part of a promotion, on the other hand, then you are on less certain ground. There's a good chance that you could come away from the free spins empty handed, which means you've missed out on a bonus.
There are plenty of casinos that offer these as a package deal, so there's no reason to have to take one over the other.
Can you choose which games you use your free spins on?
No.
The casino will set out the game or in some rare cases, the games, that you are able to use your free spins on. As we stated earlier, these games are generally built in a certain style, meaning that they are low variance and therefore harder to get wins over small samples of play.
We've actually written a full article on variance and volatility in slots that you're likely going to find an interesting read, addressing exactly how slots are designed to perform like they do.
Are there limits as to which games I can use bonus money on?
Generally, there are no limits as to which games you can use your bonus on, but there may be limits as to which games will count towards clearing your bonus.
For example, as part of your wagering requirements from your free spins bonus it my state that you can only clear the bonus by playing certain games.
More often than not they are slots.
You might be able to use the bonus on other games, but it will not count towards clearing the wagering requirements to release the bonus money.
Any winnings will just be added to your bonus and thus increase your wagering requirements.
How do I find wagering requirements?
Most casinos will have a dedicated 'bonus' section where you can keep track of the bonus that you've been able to claim and also the wagering status. It will show information such as the amount wagered and the remaining balance of the bonus that needs to be wagered.
If the casino does not have this, then you are best off contacting support as they should be able to tell you exactly what needs to be done to fully clear it.
Are some free spins offers better than others?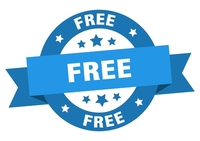 As with all casino promotions, some are definitely better than others, with free spins being no exception.
Here are a few things that you want to be looking out for to get the best deals:
Any winnings paid in cash ideally, but these are rare.
If winnings paid as bonus, then you want the lowest possible wager through requirements. Anything less than 20x total bonus amount is good.
Look for long periods to clear free spins bonus. Anything over 30 days is good.
Look for games that are high in volatility to gamble for bigger wins.
Often the higher the number of free spins the better, but we would take lower wagering for lower number of free spins every day of the week.
Popular games for free spins
Below we have listed some of the most popular games that are advertised along with free spins offers. Remember that wagering requirements will vary between casinos and not between games, meaning that it's possible to have different wagering requirements for the same game at different casinos.
We will keep this list updated as trends and new games start coming onto the market.
Starburst
Starburst is one of the most common free spins game in the industry, and it is also one of the most popular. The game is developed by NetEnt and is a real throwback to the old arcade games, with vibrant colours and sounds throughout.
The game itself is a classic 5 reel 10 payline offering, and with it you're going to be able to play from 10p a spin right up to £100. The stunning visuals, expanding wilds and free spins rounds, make the game one of the best in the industry and definitely one you should be targeting for your free spins action.
Gonzo's Quest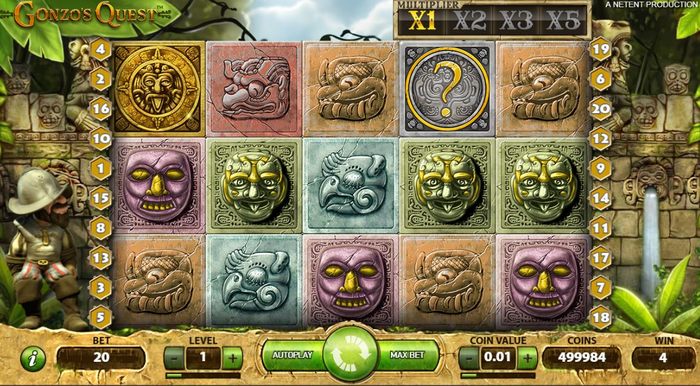 Another slot that has risen to fame thanks to being hotly linked with free spins is that of Gonzo's Quest. The slot is yet another from NetEnt, and with it you follow the adventures of Gonzalo Pizzaro, an Italian explorer, as he picks his way through the Amazon jungle looking for gold.
The slot, whilst not initially a brand, quickly shot to stardom and the industry now recognises this as one of the most iconic titles as a result – everyone recognises Gonzo. The game comes as a 5 reel 20 payline offering on which you're able to bet from 20p to £50 per spin, so it caters for all bankrolls. Features include avalanche reels, multipliers, wilds, free spins and bonus rounds.
Rainbow Riches
Rainbow Riches is one of the most colourful slot games that we've come across for some time. The game is a 5 reel, 20 payline game and it's one that is actually rated as mid-high in volatility, which is rare for games that are offered as part of a free spins welcome package.
The game is made by Barcrest and it's classic-looking to say the least. The game can be played from just 2p per spin and goes right up to £500 per spin, making it one of the biggest bankroll testers that we've seen. There are bonus rounds and free spin rounds within the game and whilst it's not the most advanced in terms of looks, the game's volatility makes it a popular option for free spins.
Book of Dead
Play 'N Go have burst onto the scene with their game Book of Dead. You lead explorer Rich Wilde through Ancient Egypt to find lost and hidden treasures in one of the most encapsulating games on the market right now.
The game is spread out over 5 reels and i just a 10 payline offering, but that doesn't mean that it's not exciting to play – quite the opposite in fact. It comes packed with scatters and wild symbols, meaning that you are getting a lot of action for your money. The 5,000 multipliers on your stake mean that it also comes with a colossus jackpot of £500,000 if you were betting at the upper limits of the game.
Aloha! Cluster Pays
Aloha! Cluster Pays is another brilliant title from NetEnt, who are just killing it right now on the development front. The game comes as a 6-reel format which is not your standard, so it offers something different straight from the off. There are no paylines as such so instead you get paid from creating clusters of the same icon (9 or more needed to trigger a win).
When you hit your cluster, the game will sometimes trigger bonus rounds and even sticky wins, holding your winning icons and then spinning to create even bigger multipliers for your wins. Aesthetically, it's up to the typically high standards that NetEnt set themselves, but even from a gaming perspective it's a really good option for those players jumping on board casinos hosting this as their free slots game.
Super Fruit Bandit
Super Fruit Bandit is an interesting addition to the group as it's the only one that is available on mobile only. The game is a bit of a throwback to older slots on fruit machines, but still has a modern feel to it, with features such as sticky's and wilds included.
The games start from just 2p per spin and works its way up that of £20 per spin, fitting in with most players' bankrolls. As you would expect, the game looks great on mobile and excels with some of the newer, higher definition screens that you can now get. The bonus rounds are where you want to be as you get even more free spins to use within the game.