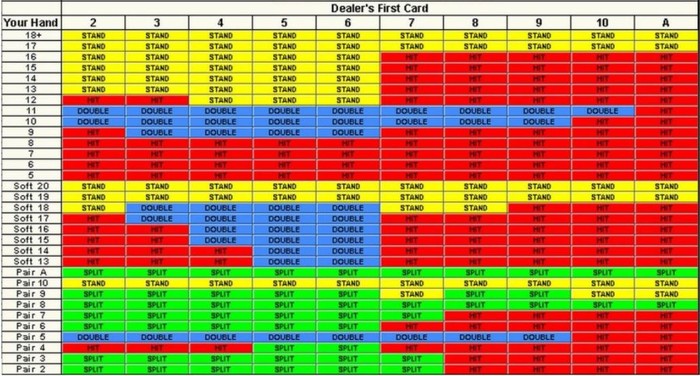 Blackjack is one of the few casino games where you are able to apply some strategy, rather than relying on blind luck. There are ways in which you can play the 'perfect' game with every hand which is unique to blackjack, and this is because the game gives you several options with each hand; another rarity for casino games.
Applying strategy to online blackjack as opposed to live blackjack, however, has its pros and cons, and as you can see from the image above, there's a lot to learn.
The first thing you need to know is that card counting online is going to be impossible. This is because most games reset the deck with each hand. But that doesn't mean that you can't apply certain other methods to the way you play in order to give you the best possible chances.
Choosing the Right Game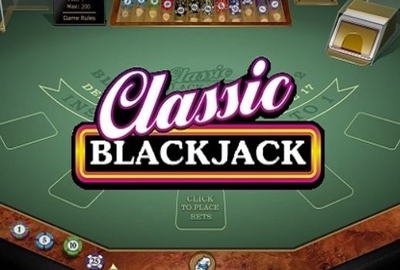 If you've read our article on the range of blackjack games that are out there, then you will know that there are plenty to choose from. The basic principles of the game run true for pretty much all variants, but even a few slight changes can make huge differences to each game.
Your first point of interest should be the rules of the game you choose. Just because the game states that it's classic blackjack, this doesn't mean that the rules for the 'classic' variant are the same at one casino as they are at the next.
You need to find out the number of decks being used, when the dealer has to hit or stand, the blackjack payout numbers, and then the rules of splitting, doubling down, and what happens when both player and dealer get blackjack.
You see, with even a slight variant, the house edge can change dramatically. Let's run through a couple of examples.
The basic rules for our game are this:
Dealer hits on 17
Players can double after split
Player can double on any two cards
Player can split aces
Player loses against dealer blackjack
No surrender rule
Blackjack pays 3:2
The one rule that you would be looking out for that is omitted here is the number of decks being used. The following is how the houses edge is adjusted based on the number of decks used:
1 = 0.00775%
2 = 0.37988%
4 = 0.55718%
5 = 0.59222%
6 = 0.61563%
8 = 0.64493%
As you can see, the house edge starts to grow exponentially based on the number of decks that the game uses, and this is one aspect of the game that is commonly changed.
Let's assume that most games have 4 decks, which gives us a house edge of 0.55718%; the next thing we can alter is the blackjack payout. Let's assume this goes from 3:2 to 6:5. When it switches, the house edge jumps to a massive 1.9203% which is almost 4x the edge that the game had with the higher odds.
As you can see, the smallest and seemingly most insignificant factors have a huge effect in blackjack. Understand the game you are playing. Understand the edge that the house is taking and then make sure that you work any strategy around those rules.
Tips
Now let's jump on to some tips.
The strategy that we are going to talk about in the rest of the article is based on the premise that you won't be counting cards.
Playing Cards
There are scores of playing cards (or strategy cards) online right now telling you exactly what to do in every possible situation when playing blackjack.
Now if you were playing live you would need to memorise this, but as you are online, you can reference this information on every hand.
The cards are a great starting point, but if table rules aren't quite the same, then you may need to alter these slightly.
Remember, these strategies have been devised over millions of computerised hands and developed so that you lose the least amount of money possible in any given scenario.
They aren't a surefire way to win every hand, but will tell you how to get the best out of the hand you are dealt.
Hard 11 = Double down
One of the first rules of blackjack is to double down on a hard 11, regardless of what hand the dealer is showing. The reason being that you've got a strong holding where the majority of future cards are going to offer you a good final hand. This means that investing more money for the additional card by doubling makes perfect sense as the majority of the time you would never be hitting more than once anyway.
There are only 3 or 4 cards that we don't love after a hard 11 (2, 3, 4 maybe 5), and we will be delighted with anything else as it will score us a 17 or higher.
Split 8's and Aces
Splitting 8's and Aces is one of the oldest 'rules' for blackjack players, but not one that many people follow through with. Aces is a pretty obvious split as it gives you two more chances to hit blackjack. However, if you were playing a game like pontoon or a blackjack variant that pays out on 5+ card combinations, then splitting would not be your best play with Aces.
8's is the one that people often get confused by. Two 8's gives you 16, which is a fairly strong hand, but not against an 8 or higher from the dealer (face up card). You will lose less often in the long run by splitting an 8 and then creating larger hands from the two separate cards.
Play 5's and 10's
The urge to split 10's is one that many people fall foul of, but the numbers suggest that you are better off sticking with the 20 rather than splitting and then trying to make two bigger hands.
With regards to the 5's, you are going to be better off taking the draw to this hand rather than splitting. Lots of cards improve your hand dramatically and even lower cards mean that you can hit a second time to try and improve.
Hit Hard 12's v Dealers soft 2/3 Up Card
Lots of players feel that when dealers have small cards they are more likely to go bust due to the increased number of cards they are going to need to beat the players hand. A 12 happens to be the cut off point for a player to possibly go bust with one card.
In spite of how it might seem, the maths state that you must hit here to lose the least amount of money over long term.
It's usually a losing situation, but one that you can limit.
Hit on Soft 18
Hitting on 18 feels so wrong, doesn't it? Well, when you come up against a dealer 9, 10 or Ace, it's the right play. The reasoning is that you're in a bad spot but taking a card can't do too much damage to your hand.
Remember, you can't go bust on a soft 18 (Ace=1 or 11) but you can lose if the dealer beats your hand.
There are lots of cards that improve our soft 18 here including any of the four 10 cards plus a 2 or 3 for the absolute nuts. Worst case we turn a 4 that takes us to 12 and we have to go again given the dealers strength.
Double Down on 10's
Ideal spots are when we have two 10 cards to the dealers 9 or less.
We are favourites in this spot.
So, we want to maximise this to take advantage of good spots and then double down to create bigger spots with our strong hands.
Stand With 9's v Dealer 7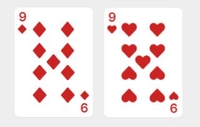 Most people are aware that splitting 9's is a good strategy when the dealer has an up card of 9 or less, but when the dealer is showing a 7 the right play is actually to stand with the 9's.
This is down to the fact that the most common number in the deck is 10 and therefore any 10 lands the dealer on 17. Most games will have them stand on 17, which your 18 clearly beats.
When to Surrender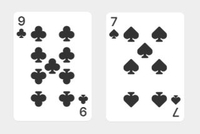 One of the key points to surrender your hand is with a hard 16 when up against a dealer's 9, 10 or A. Hard 15 and 16 are the two worst hands in blackjack, so we are in survival mode here.
If the dealer is strong, chances are that you are going to lose. By surrendering here every time you will save considerable losses in the long run, and minimising losses is as big a part of the game as winning.
Never Take Insurance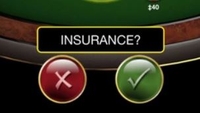 Insurance is one of the ways that blackjack is able to get its edge.
Insurance in most games offers the player 2:1 should the house have blackjack. The fact of the matter is that the chances of them having blackjack is way higher than this, which is why this option is known in the industry as a 'sucker' bet amongst those in the know.
Avoid 6:5 Blackjack Games
We spoke earlier in the article about how much the payout for blackjack increases the house edge. The difference between 'standard' 3:2 payout games and 6:5 was 0.55% house edge compared with 1.92% house edge respectively.
There are a plethora of games that include 3:2 so there is no reason at all to take on the lower payout games and the massively increased house edge that comes with it.