This site is dedicated to casino sites and their offers, with a focus on the welcome bonuses that are offered to new customers when signing up. We have a little for everyone, so it doesn't matter if you're a newbie looking to test the water with some free spins or a high roller who wants a giant deposit match, there should be an offer that suits in our lists.
What Makes a Good Bonus?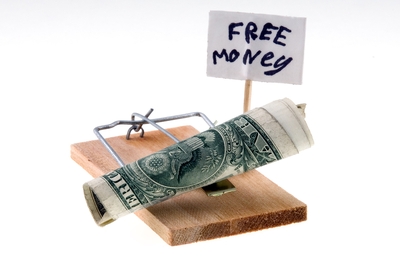 As you trawl through the hundreds of casino sites that are available these days, one of the most common ways they are able to lure in new players is by offering a sizeable bonus. These bonuses can come in all shapes and sizes, with different wagering requirements and rules that you need to adhere to.
The first thing that's going to jump out at you is the size of the bonus. They can range anywhere from £10 to several thousand pounds, but bigger isn't always better with these promotions. The main reason behind this comes down to wagering requirements.
Wagering requirements are the amount you need to wager in order to get hold of your bonus as real cash.
You see, bonus money is just that, a bonus that is added to your balance. It's usually a match on the amount that you deposit, so a £100 deposit with a 100% match means that the casino will offer you £100 in bonus money. To stop people simply claiming the bonus and then withdrawing it, the money needs to be wagered a certain number of times; hence, wagering requirements.
From a player's point of view, you want to try and find bonuses that have the lowest wagering requirements or the least amount you need to stake to get your bonus money. Again, these can range massively between 10x the bonus amount to 100x the bonus amount.
You also need to be aware of whether the wagering requirements include the deposit as well as the bonus; you could be asked to wager through both your deposit amount and the bonus.
For example, let's assume you get a bonus that is 100% matched up to £250, it might look like this:
You deposit £100 and you now have £100 in bonus money as well, making your balance £200. You haven't taken full advantage of the offer but that amount fits your budget. Now let's assume that the wagering requirements for that bonus are 30x the bonus amount. This would mean that you need to place £3,000 worth of bets at the casino before you are to withdraw that money.
Now, let's assume the terms state the wagering requirements include both the deposit and the bonus. The total for this would be £200 (£100 deposit + £100 bonus match) meaning that at 30x this amount, you would need to wager £6,000 or double the previous amount.
So you really want to be looking for bonuses that don't include the deposit along with the bonus, as it makes it a lot harder to clear this amount.
Timeframe
The next thing we want to touch on is the given time frame. Most casinos will state that you need to have met the requirements somewhere within between 7 to 60 days for most bookies.
You are likely going to want to find as long a timeframe as possible to give you the best chance of clearing the bonus. For this, you need to try and work out how much you are going to be betting per day and then seeing if the maths works within the timeframe.
A bonus where you need to wager through £3,000 would work out at just over £428 per day with a 7 day timeframe, but with a 60 day timeframe it works out at just £50 per day. Much more achievable.
If you fail to clear the wager requirements within that timeframe then the bonus money, and usually any winnings from the bonus, will be removed from your account.
Limits
Next up, you need to be wary of limits. These can come in the form of the stakes or maximum wins.
It could be that the casino will limit the amount wagered that contributes to clearing your bonus. For example, if you need to wager through £3,000 worth of bets at the casino to clear your bonus, then you can't just place a bet of £3,000 and have done with it. The casino might limit each qualifying bet to say £10, so if you did wager £3,000 only £10 of that stake would count towards clearing your bonus.
Obviously, from a player's point of view you want to either find casino bonuses that have no limits when it comes to stakes contributions (very rare) or high-stake amounts meaning that you aren't restricted too much if you do wager larger amounts.
Other rules mean that you can only profit so much from a bonus. So there might be a cap at £200, meaning that is the most you can make using the bonus funds.
Cashable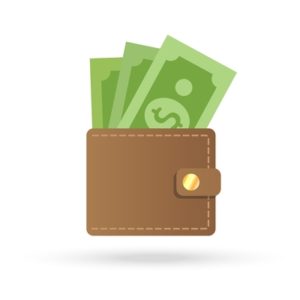 The next point is about whether the bonus will be cashable or not. The difference between the two is pretty self-explanatory:
Cashable = bonus funds that can be withdrawn along with profits once the wager requirements are met.
Non-cashable = bonus funds that can't be withdrawn, with only profits from the bonus being withdrawable once the wagering terms are met. The bonus itself will disappear.
You need to be looking out for cashable bonuses where possible as this is basically giving you added money. Whist non-cashable bonuses still have their place in that they give you free money to practice with, they can essentially be worthless unless you are able to grind out a profit.
The final point to make is that not all games in the casino will count toward clearing your bonus. For example, a lot of them exclude table games of any kind. So, if you've taken a bonus out intending to play roulette for example, then you aren't going to be able to play that game to clear your bonus.
Can I Play Roulette or Blackjack with a Bonus?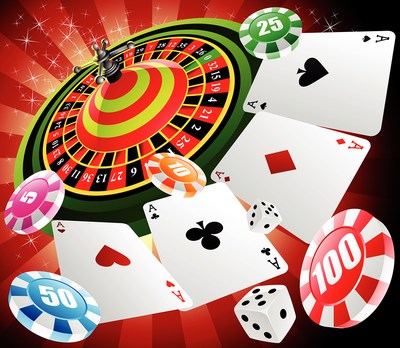 Following on from our point above, you will notice that not all casinos allow the use of table games to clear their bonuses, this includes the likes of blackjack and roulette. The basic reasoning here is that the house edge can vary massively with table games. For example, some bets on baccarat have a house edge of just 1.06% whereas some bets on casino war are as high as 18.65%.
For ease, many casinos decide to just omit these games and only allow you to clear bonuses on games such as slots, where the house edge is much more manageable.
There are casinos that will allow you to clear bonuses by playing both roulette and blackjack, however, you are likely going to have to work a little harder in order to get your money compared to games such as slots.
You will find that bonuses that include blackjack and roulette will have a higher wagering requirement than slots. For example, a typical clearing rate for slots is usually around 30x the bonus amount for bonuses that are 100% matched. If you want to clear the same bonus using table games then this figure is likely to rise and can be as much as 2x or even 3x as high.
Another route that some casinos take is to offer up separate bonuses for both table games and slots. By doing this they get rid of any confusion on the players part as to what games you can play to clear the bonus.
These bonuses aren't exclusive to slots, roulette or table games, but in fact split between them all. To highlight what we mean by this, we have included the basic layout of one of the UK's largest and best casino sites and how they change between each game.
The bonus on offer is £50 and this is a 100% match of your initial deposit of £50 or more. The bonus is actually split into 4 parts:
A £20 Slots Bonus
A £10 Table Games Bonus
A £10 Live Casino Bonus
A £10 Instant Win Bonus
The main thing to note is that you can only clear each of the bonuses by playing that game type. So, the £10 table game bonus needs to be used on table games, the £20 slots on slots games, and so on.
The wagering requirements are as follows:
Slots Bonus
35 x the bonus value (i.e. 35 x £20 = £700)
Table Games Bonus
60 x the bonus value (i.e. 60 x £10 = £600)
Live Casino Bonus
60 x the bonus value (i.e. 60 x £10 = £600)
Instant Win Bonus
35 x the bonus value (i.e. 35 x £10 = £350)
As you can see, the rate at which you clear each bonus is very different. You've got to wager almost as much for table games and live casino as you do for slots to get half the bonus.
The key is to work out which games you want to play and then find the bonuses that are designed around that. The industry does include plenty of blackjack and roulette specific bonuses, but you may find that more generic offers limit your play in these game types.
Are Free Spins Really Free?
A common promotion that is often hooked onto the welcome offers is free spins on certain slot games. Casinos are keen to offer 10, 20, 30 or even more free spins when you register an account to go along with your welcome bonus.
The spins are free in the sense that you don't need to deposit any additional funds to get them, but the majority of them will come with wagering requirements. This means that should you win any money from the free spins, those winnings will be added to your 'bonus' account and then you would need to wager through this amount just as you would a welcome offer.
For example, let's say that you get 50 free spins when you sign up to a casino. You end up winning £500 from the free spins. The winnings get added to your bonus balance. The terms state that you need to wager through this amount 30x before being able to withdraw. This would mean that you need to wager £15,000 worth of bets within the allotted time frame to get your winnings from the free spins.
However, there are some casinos that are offering totally free spins on certain games where you get to keep the winnings from these spins wager free. These offers tend to be an either/or with the welcome offer and often grant fewer spins than you would get if wagering requirements were attached, but you could technically win big with the free spins and then get to keep your cash right away. If you are a player who thinks they might struggle with clearing casino bonuses, then this is definitely an avenue that you should explore.
As you can see, 'free' spins often aren't as free as we would like, but this could be changing within the industry. There have been quite a few recent cases that have been reported to the ASA (Advertising Standards Agency) about casinos not being as transparent as they should regarding free spins.
Given the recent attempts to clean up the industry in terms of transparency for welcome offers, it's likely that they will be forced to not only make the offers clearer, but we wouldn't be surprised to see many remove them altogether.
Is it Worth Playing with a Bonus?
Whether a bonus is right for you is going to be a choice that only you can make. We feel like we've given you enough information throughout the site to work out what sort of bonuses you can exploit and which work best for the games that you are going to play.
There are definitely arguments both for an against having a bonus. If you aren't going to be able to clear the wager requirements then we would say no, it's not worth playing with a bonus. However, if you feel you've even an outside chance of playing through it then you've very little to lose.
One thing that we will state is that you shouldn't be chasing targets just to clear bonuses. As ever, gamble with what you can afford to lose and don't overplay just to hit wager requirement's set out by the casino that could leave you in financial difficulties.
VIP and Loyalty Programs
VIP and loyalty programs within online casinos are fairly common. It's worth noting that they generally run alongside welcome bonuses and free spins, although you might not be able to rack up points when you are clearing a bonus.
These offers tend to be built on your activity. The more you play, the more points you rack up and then the more goodies you can claim. Think of it like a Tesco Clubcard, you earn as you spend, sort of thing.
Obviously the more you play and the higher the stakes that are involved the faster you are going to rack up those points. In this game, points really do mean prizes!
You're going to find that some schemes are more exciting and accessible than others, so it's worth spending a bit of time investigating what you need to do to get ranked higher on the ladder, and then if that fits with the games that you are going to play and how frequently you are likely to play them.
When you start getting into VIP levels, you can get a hold of more lucrative rewards. These might include complimentary tickets to sporting events, shows, gigs and movies, travel tickets, concierge services, VIP party invitations and a host of corporate events. It has been known for VVIP to literally get spending money put on credit cards for them to go out and spend, but you have to be playing a lot to get this sort of treatment.
Either way, these schemes are generally money for nothing and can become very lucrative if you get involved with the right one that fits your routine. Find the program that is best tailored to your playing habits and then go from there.