One of the best things about casino bonuses is that they come in all shapes and sizes. They literally cater for every player and every game preference, making it almost a bespoke marketplace where players can pick and choose which is going to suit them best.
Of course the main interest for people searching out a bonus is the return they are potentially going to get from their investment. This goes for any business venture really so it makes sense that it applies to casino bonuses as well.
High percentage bonuses are classed as those that offer better than double money, so we are looking at bonuses that offer 200%+ on your deposit. Whilst these bonuses are out there they aren't exactly common, and when you do find them they are harder to clear.
However, we're going to talk you through the best way to not only find the highest percentage bonuses, but also how to clear them as well.
What are they and how do they work?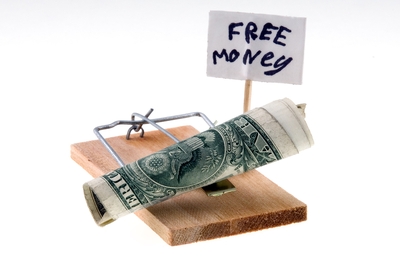 These bonuses are going to be some of the biggest in the industry. They are very generous matches on your first deposit and they will reward you with a huge bonus.
The bonus that you can get will range, but we've seen plenty of offers that give you as much as a 500% bonus on your money, which is about as big as you will find in the casino sector.
Like all casino bonuses, these work in relation to your deposit. A regular casino bonus would usually be a 100% match, which is basically double your money; so if you deposited £100 then you would get another £100 as a bonus, giving you £200 in total to play with.
High percentage bonuses give you more, much more. A 500% bonus on a £100 deposit would be £500, which means that you would get £600 to play with. The bonus money that you can get from these offers is insane it's true, but there's a catch, and sometimes taking a lower amount is a better idea.
Why would anyone take a lower percentage bonus?
The catch here is that these bonuses are much harder to clear than normal bonuses. The casino is offering you more cash on the table for free, so they are going to make you work a lot harder to convert that bonus into real cash.
Below we have drawn up an example of typical t's and c's for a 100% match bonus compared to a higher percentage bonus to illustrate how they might differ:
| T's and C's | Standard bonus | High Percentage |
| --- | --- | --- |
| Turnover | 30x bonus | 50x+ deposit and bonus |
| Clearance time | 30 days | 14 days |
| Deposit match | Up to 100% | Over 200% |
| Game limitations | No | Yes (often slots only) |
As you can see from the table, these bonuses are only going to work for a certain type of player. They will be worthwhile for players who are not only able to come up with the money to start with but also have a big enough bankroll to play hard and fast enough to clear a bonus.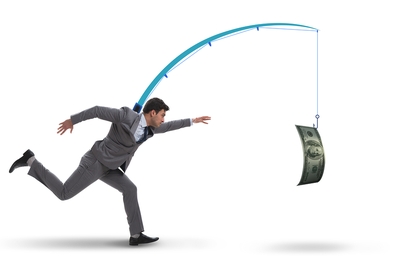 For example, let's say that you have a 500% match on a £100 deposit. The casino gives you £500 in bonus cash which makes £600 in total. They state that you need to wager through both the bonus and the deposit amount (common for these offers) 50 times in just 14 days. This means that you would need to place £30,000 worth of wagers in that timeframe to clear the bonus.
Is it impossible? No. But for the majority of players it's going to be very hard as this is more money than many might wager through in a lifetime.
Are clearance rates higher than normal bonuses?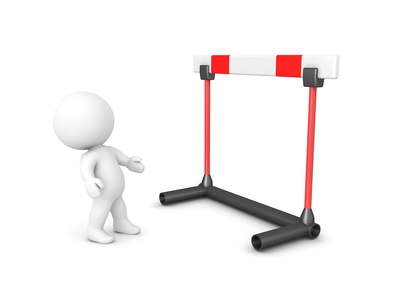 Almost always, yes. As we've stated, the concept here is to offer people a large sum of money as an incentive, but they have to be able to put the hours in to clear the bonus because of the clearance rates.
The casinos are basically saying that they're willing to put more money on the line, but that the players need to give something back as well, which translates as time (and money) spent at their casino.
High percentage bonuses are almost always combined with a higher clearance rate than normal bonuses. It is possible to find a normal bonus at less than 30x your total bonus funds, but high percentage bonuses won't give you much change from 50x wagering on both the bonus and deposit amount.
Why are games limited?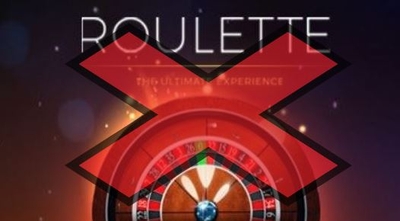 The reason that they limit qualifying games is so players can't just sit on bets that have a low house edge and grind out the balance of the clearance amount.
A great example of this is roulette. European roulette tables have a house edge of just 2.70%. You can reduce this further by playing French roulette variations, which means that it's low risk for the player and almost guaranteed to get that bonus paid off if you put in the leg work.
As they have such a small edge on this game, the casino decides to remove it from the list of games that players can use to clear the bonus. Instead, they include slots and other games which might have an edge of over 5%, meaning that their money is better protected.
Many people think that this isn't fair, but when you think about it, it's more than fair. The casino are offering a considerable mark up on the bonus that you're getting. It's often 2, 3 or even more times bigger than most standard bonuses. If you want the big pay day, then you've got be able to put the effort in to make it happen. Where there are great rewards there are increased risks, and this is just another example of that.
What's the best way to get these big bonuses cleared?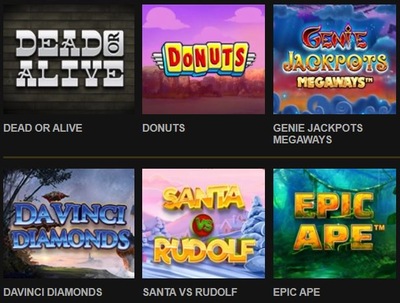 We've worked out that time is not on your side with high percentage bonuses, which means that you need to work quickly. You need games that are going to allow you to bet at a rate that gives you a chance of hitting your deadline, but also allows you to win decent money instead of going broke. The more you play and fail to win, the faster you will go broke.
Which is why we need to find games that are high volatility.
These are generally action packed games which mean that you can both win and lose large sums of money fairly quickly. Within these games you're going to go for long streaks where you win nothing, but then when you do win you will be more likely to win big.
Online slots are the best place for this. We've actually got a full article on variance and volatility, not only explaining how it works, but also a full list of games that you can choose from as well. This would be an ideal article to read to accompany this one and allow you to see exactly which games you should be playing.