Bonuses come in all shapes and sizes, and as we've mentioned in so many articles on this site, lots are game specific. Slot bonuses fall neatly into this category, and the idea behind them is to entice players to not only try that casino's slot games, but also to give them a bonus that is targeted towards their game of choice.
What you will find is that a lot of slots bonuses will cross over with regular welcome offers given that the majority of them are all slots-friendly anyway. But these specific ones will likely be limited exclusively to slots, so if you are looking to play a variety of games with your bonus these might not be the best option for you.
If you've visited any online casino in the last few years, then you will know that the standard of these games is very high these days. The old fruit-machine layout is gone, and instead you get vibrant looking games with a great storyline and plenty of opportunities to win.
This guide is going to look at the best slots bonuses in the industry right now, but also guide you through what to look out for to make sure that you not only understand exactly how they work, but also dig out the best bonuses that will work in harmony with the games you want to play.
What is a slots bonus?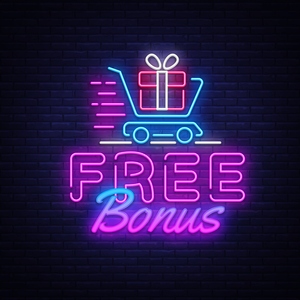 Casino bonuses are used by pretty much all online casinos to try and entice players to use their platform. It's a little like a shop offering a free gift card for people to come in and sample products for the first time.
All this is in the hope that the customer comes back and eventually sticks with that brand, building loyalty.
From a player's perspective it's great. The industry is now super-competitive meaning that the deals on the table are as big as they've ever been. The specifc slots focus relates to the games that you can play with the bonus money.
As we mentioned earlier, general bonuses will allow you to use a number of games at that casino to clear the bonus money, while slots-based bonuses only allow you to use slots.
Who are these bonuses aimed at?
Well, for one you need to be someone who likes playing slots. In fact, you need to really love playing slots as these are the only games that you're going to be accessing while your bonus is still active.
Realistically, any player can sign up for a slots bonus, but if a player isn't focussing over 90% of their casino time playing slots then there are likely going to be better bonuses for them out there.
It's also worth noting that players are going to need to play some serious volume for these offers to hold value. Given that they are often quite sizeable they aren't always the most user-friendly, because you need to play more spins to clear them than you would for a standard casino bonus. That being said, the size of the bonuses on offer often offsets the additional time needed to clear.
What are wagering requirements like for slots bonuses?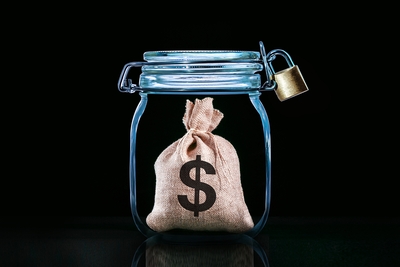 We've spoken about wager requirements a lot in these articles, but we will quickly go over it again. If you want to learn more, then we've loads of articles going into huge depth which you can read here.
Wagering requirements are applied to all bonuses, regardless of whether they are general welcome bonuses or if they are a game-specific bonus. They are designed to stop players just coming in, withdrawing the bonus, and never coming back.
The main thing to understand is that you're going to need to play through a certain amount of money before you can withdraw your bonus money. This is often called turnover or playthrough amount.
The amount is represented as a multiple of your bonus. For example, if you have a £100 bonus you might be asked to wager this amount 50 times, meaning you need to wager £5,000 at the casino. As this is slots-based bonus, this will pretty much all have to be one the slots.
Whilst the money sounds a lot, it's surprising how quickly you can work through these bonuses without going broke as you win and lose money as you go. Technically, a £10 deposit could do it if your balance goes up and down enough times without you losing the lot. You need a bit of luck, especially with slots, but the potential to make money and also clear your bonus is as good as any game at the casino.
Is there a time limit?
All bonuses will come with a limit on the amount of time that you have to clear them. This will usually range from 7 to 60 days.
The longer you can get the better, as it gives you more time to clear the balance.
To work out what amount of time you're likely going to need, you'll have to have an idea of how much you play each week. If you are a new player then this will be tough, so just go and find a bonus that has as long as possible to clear.
Test yourself to see how close you get to clearing and then you can sign up to another casino with a bonus that might be more suited to the amount that you play.
Show me an example of a good slot bonus

A good slots bonus needs to be broken down into several parts, and it's worth stating that what might suit one player will not suit another. Here's what we would be looking for:
Size of the bonus – The size of the bonus is the first thing to consider. Slots bonuses can be big – we've even seen them over £1,000 – but the bigger they are, the harder they are to clear. If you play lots, shoot for the bigger numbers; if you're a weekend warrior, take on smaller bonuses that will leave you more chance of clearing.
Check the expiry date – The time it takes to clear a bonus is key. Regardless of how much you play, you want this as long as possible. There are plenty of offers that are 60 days+, so shoot for this as a benchmark.
Check turnover – Next up is the turnover amount. You want this as low as possible. Slots bonuses are generally a little higher than most, so anything at 30x your bonus amount (not including deposit) is a good benchmark.
Game limitations – Some games might be limited, so make sure that your favourites aren't listed among them. If there are more games you can't play then those which you can, then it might be time to move on and find an alternative.
Excluded games
A wide range of games at the casino are going to be excluded from your clearing terms. By this we mean things like table games, scratchcards, video poker, blackjack, roulette and even some slots.
This is because the bonuses are set up to work for slots games. By this we mean that they've been structured in such a way that, were other games included, the player may have a much bigger advantage.
For example, we've already mentioned that these games can come with some of the biggest bonuses attached to them, and that's because slots can be volatile. This means that the casino are going to see lots more players who don't clear the full bonus than do, which offsets the big bonuses on offer.
If they were to offer these big bonuses using low edge games like blackjack and roulette, then they would have to pay out on these bonuses a lot more often than they would like, making them a non-profitable venture for the casino.
Can you play jackpot games?
Jackpots used to be one of the game types that were excluded with bonus money, however, there has been a shift recently, with more and more casinos allowing jackpot games as part of their terms.
If we're honest, we aren't really sure of the reasoning behind it, but one theory is that it's the network that pays on these big jackpot wins and not the casino directly, especially with the progressive jackpots. This means that the games just function normally for them so there's little need to exclude them from bonuses, really.
Also, slots with big jackpots often have a pretty poor RTP which is beneficial for the casino but not for the player, and likely another reason why they're now much more lenient with these games.