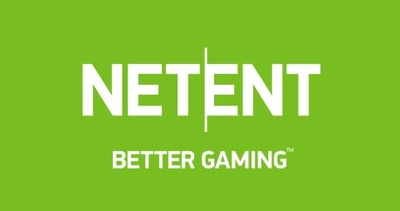 There are few bigger software developers in the industry right now than NetEnt. They were one of the first to exist, opening their doors in 1996, and since then they have gone on to become a driving force for casinos all over the world with a love for innovation that has shone; they have always been keen to move forward and create new features such as NetEnt Touch and Live Table Games, seeing them win countless awards and the respect of their peers.
The company are originally Swedish, so that Scandinavian attention to detail and lack of fuss definitely shows through in their games. It's probably fair to say they are best known for their online slots over anything else, but they are able to offer a complete package where needed.
They are renowned as one of the bigger games companies, working with a staggering 122 casinos at last count, which makes them one of the most widely used game developers in the industry.
Game Selection and Platform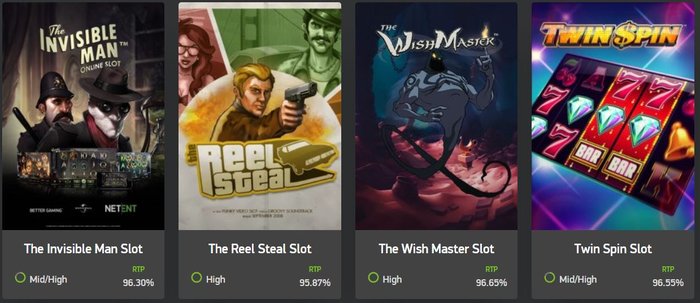 NetEnt boasts over 200 casino games in total. Whilst this is a substantial number, it's not as big as the likes of Microgaming and Playtech, falling short by some distance. But NetEnt have always stated that the last thing they wanted to do is release a ton of games that aren't up to par.
What you get instead is beautifully crafted titles with engaging storylines. The games look, function and feel unlike any others, and you can always spot the quality of a NetEnt release as soon as you load it up.
Of course, the games on offer are now all HTML5 based which means that a good number are available on both instant play within a browser and mobile, via an app. In fact, NetEnt Touch was a program that was designed by the company to specifically cater to mobile devices. They set about this project as early as 2011, which was several years prior to the mobile casino boom, indicating just how ahead of the game the company is.
Another function that's worth mentioning is the 3D technology. Again, NetEnt were pioneers here and they have been able to create some breath-taking titles that have won countless awards over the years.
Slots
The slots section of the site makes up a huge proportion of the games on offer and whilst they don't host as many as some of their rivals, there are very few game developers that can get anywhere near the level of design and consistent form that NetEnt achieve.
NetEnt are keen to make their slots more story based rather than just somewhere to rock up and spin a wheel. They want the user to be invested in the trials and tribulations of a game and spend a huge amount of time researching themes that players are going to find stimulating.
What's been impressive to see is that they haven't needed to rely on branded games to take their slots to the top. In fact, they have created plenty of slots from scratch that have become brands in their own right, which is a really impressive accomplishment. Some of the highlights include the likes of Gonzo's Quest, Dead or Alive, Starburst and Blood Suckers (1 & 2). These games are now pillars of the online slots industry, which says a lot for the craftmanship of NetEnt's game designers.
To top all of this off, they are able to offer a host of progressive jackpots within their slots selection as well. The jackpots often reach multi millions of pounds and can be truly life changing if triggered.
Table Games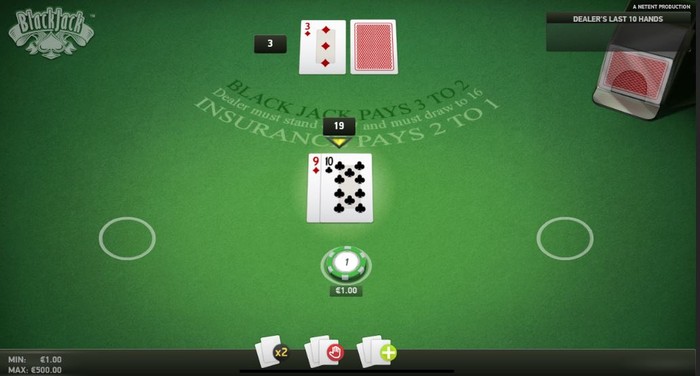 It's fair to say that the selection of table games from NetEnt probably aren't up to the same level as the slots. There is much less variety and it isn't an area they put too much of their focus on.
However, the quality that NetEnt have become so synonymous with is definitely apparent on the table games they do provide. Both blackjack and roulette feature within this section and there are multiple versions of each.
To add on to this you also get to play games such as Caribbean stud, casino hold'em, pai gow and red dog, to name just a few.
Live Casino
Whilst the regular table games section is a little thin on the ground, it's the live casino section that really does set it apart from the rest. The company launched NetEnt Live in 2013, and this whole platform is dedicated to live casino games.
The platform was built based on the feedback from a huge group of live caisno players. They found out what people liked and disliked about playing live and tried to create an optimal atmosphere for people who were playing at home.
The platform includes full HD streams of multiple games. The games can cover several different languages and they are hosted around the world in multiple currencies. It's basically about as good as you are going to find in the industry and also about as close to actually playing live as you will get.
Most Popular Games
We've been racking our brains trying to think of a game developer that has been able to create more 'brands' from their original slots than NetEnt.
Ultimately, we've not been able to, which is about as big a compliment as we can give them. Here are some of the standout titles.
Gonzo's Quest
Gonzo's Quest is easily one of the most popular slots in the industry, let alone for NetEnt. The theme is based around explorer Gonzalo Pizarro who is trying to find the legendary golden city of El Dorado and its fabled pot of gold.
What the game does brilliantly is successfully incorporate a great story, and this is a regular feature of NetEnt games. It's intriguing and engaging 5 reel game with 20 paylines. On top of that you get bonus rounds, free spin rounds, and plenty of multipliers.
Starburst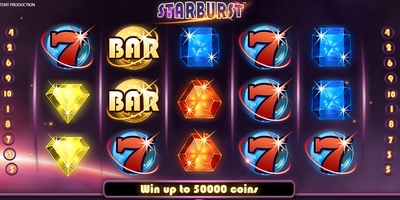 This game is probably best known because of the free spins that are constantly being given way for it; loads of casino's use it as part of their promotions. The game is simple, with no story to speak of, but one of the more popular NetEnt games nevertheless. It's a visually beautiful game and comes with a loud explosion of colours and a huge number of ways that you can win.
It has come to be one of the most popular slots in the industry and keeps players coming back for more. It's got a great balance of RTP and volatility which means it's very well suited to so many people's playing style.
Blood Suckers
This seemingly generic vampire-themed game has made it onto our list of the best NetEnt games mainly because of an insane Return To Player percentage of 98%. This makes it one of the highest RTP's in the industry, which is never a bad thing.
The game is more than just an RTP rate though, and you get a ton of free spins rounds which is where you are going to be able to win the big money. The Bloody Hammer bonus round offers an additional layer of depth to the game, which is a must try from NetEnt.
Jack Hammer II
Jack Hammer is another of NetEnt's creations that has almost become brand of its own. It follows a similar theme in that has a high RTP of 97.1%, and the fact that it is a sequel is a sure-fire sign of how popular its predecessor was.
Jack Hammer 2 sees the player take on the role of an old school detective, in a game that is very much a murder mystery. It comes with sticky wins and sticky wilds as well as re-spins, making bonus rounds unbelievably lucrative.
Steam Tower
Steam Tower is the final game on our list, but without a doubt it is one of our favourites. Another solid RTP of 97% greets you here. The game is beautifully designed, one of the best looking in the NetEnt range in our opinion – it's all steampunk and dragons.
The game includes a massive jackpot of 2,000 coins and a multiplier round that goes up to 7x your stake and winnings. Once you manage to rescue the princess from the dragon you getting a bunch of free spins and then onto the bonus round where the jackpots await.