There would be few people who would argue with us when we say that Microgaming is the daddy of the game developers right now. The company is certainly the oldest of the group having been online since 1994.
What's interesting about Microgaming is that they first started out as a standalone casino and poker room. Being one of only a handful of operators in the market at the time, they were able to create a huge following and for many years were peoples go-to choice of casino and poker site.
These days they are very much a game developer, and even though their casino and poker days are behind them, it's likely that this early years experience has played a huge role in their continuing success as a game developer.
Game Selection and Platform
The games on offer are extensive, with over 800 to choose from at last count. This makes Microgaming one of the biggest developers in the industry, and whilst size isn't always everything, it's been key to the success of this company and a reason that so many casino operators are keen to work with them.
What's impressive is that they are able to offer a complete package which includes slots, table games and even live casino games. Even if you played at a casino that solely included Microgaming titles, then you would likely be more than satisfied with the range of games.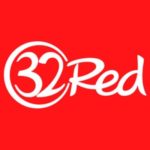 In fact, they are one of very few companies that are able to do this. 32 Red is one of the biggest casinos in the world and they use only Microgaming software to power the whole casino, highlighting just how good they are.
Another reason why many people like to use them is that they are one of few that still offer a downloadable version of their casino. The software is a little bulky, coming in at around 200mb, but it offers a great range of games. Many state that the games are better via the download, especially in terms of the graphics and performance.
Downloadable casinos are a little bit retro these days and it's pretty much all about instant play everywhere else. Microgaming support this too, of course, and are fully functional with HTML 5 which means that their games can be played on a huge range of devices, including mobiles and tablets.
Slots
The slots section at Microgaming is mightily impressive, offer up over 500 games to choose from. We will state that the full range isn't perfect and as you would expect with a catalogue of this size, some of the older titles feel very dated now, both in terms of how they look and also how they function.
For the most part though, they are pretty sweet, and there aren't many other developers that can match them in terms of size and quality.
Microgaming were also one of the first to develop a branded game, coming in the form of Lara Croft's Tomb Raider. These games are mightily popular now and we will talk more about our favourite titles later in this article, but this initial move showed a trail blazing attitude from the company.
Table Games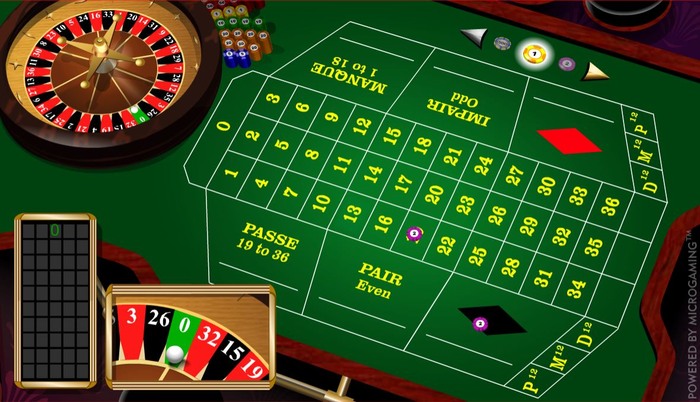 Whilst the slots get the headlines for Microgaming, the table games definitely shouldn't be ignored. Our first port of call is with the blackjack games, of which there are a number of variations including Atlantic City, European, European Redeal, Classic, Vegas Single, and Vegas Downtown. The games work really well and the processing times for hands is minimal. The rules will vary for each game, but in general they offer a 3:2 payout on blackjack, which is a good payout to be at.
Next up is that of roulette of which they have 5 versions; European, French, Multi-wheel, Premier and American. The first thing that strikes you here are the graphics that are on display. They are definitely some of the best-looking roulette games that we have ever tested and you can see why they have become so popular within the industry.
The live casino is one of their most recent additions and with this you get to enjoy blackjack, casino hold'em, baccarat and roulette run by a real dealer via live stream. Weirdly though, it seems that most casinos use other software products for their live dealer-based games, so Microgaming's are pretty hard to come by.
The list of other table games is extensive and includes Baccarat, Craps, Keno, 3 card poker, Pai Gow, Red Dog, Sic Bo and Video Poker, to name just a few.
Most Popular Games
It's tough to narrow down 800+ games to just a handful of titles to crown the best of the bunch. In all honesty, Microgaming have so many to choose from that this list is largely subjective.
The games below are those that we feel have had the biggest impact on the success of the company, and are definitely games that you should be looking try out where you can.
Thunderstruck II
This game is the sequel to Thunderstruck and was released in 2003. The original game wasn't all that popular as the graphics were poor and it lacked a decent RTP, but the sequel was much better and one of the first video slots to really take on the 'theme', which all others began to follow.
The title was also one of the first 243 payline games and is still one of the best to date. They include several bonus rounds that are named after Greek gods, such as Valkyrie, Loki, Odin and Thor, and it comes with a free spins round and an RTP of 96.70 which is pretty good.
Immortal Romance
Another 243 payline game that has turned so many heads is that of Immortal Romance. This game is one that Microgaming were able to turn into its own brand, creating several cast offs from the original game as well.
In many ways the game is very similar to that of Thunderstruck, but it offers better graphics and a more in-depth gaming experience. The storyline is probably one of the main features that stands out; it's much deeper than most other slots can produce and it keeps you intrigued with every spin.
Avalon II
The second instalment of Avalon is based on King Arthur and the Knights of the Round Table. It's a classic theme and one that has served the industry really well, but few have been able to match the depth of Avalon 2 for their ye olde fix.
The slot comes packed with features, and as another 243 payline offering (you can see a trend here) it provides a massive number of ways that you can win with each spin.
The Grail Quest feature is our favourite, and this is the part of the game where you trigger either the bonus round or free spins round, depending on which symbols you overturn. It's where the real money is.
Mega Moolah
We can't not include Mega Moolah in our list of Microgaming slots. This game is one of the biggest progressive jackpot slots of all time. The biggest win from the game is a staggering €19million and it regularly pays out low seven-figure sums when the jackpot is hit.
Mega Moolah is unique in that you can play it over a number of different themes. Initially it was released as a Safari style game, but now you have the Isis, Summertime and the 5 Reel Drive version, all feeding into the same massive jackpot. On its own the game is a little dated now, and feels very basic compared to most. But you're playing for the jackpot here first and foremost, and there are none bigger or better in the industry.
Lord of the Rings
The Lord of the Rings game comes from one of the most iconic films to have ever been made. The link with Microgaming in terms of the rights is actually very fitting, since MG are one of the most iconic developers. The two teamed up to make a really cool slot.
The game comes with the popular 243 paylines and includes 3 bonus rounds in total; My Precious, You Shall Not Pass and The Ring of Fire. Each of the rounds are highly engaging and they are all set during parts of the film, which is great for fans.
If you like the movie's then you would have loved the game, but even if you were totally new to the franchise the game would still stand up as a belter. It's been discontinued now, sadly, and replaced with The Dark Knight, but it did a lot to promote Microgaming to players.