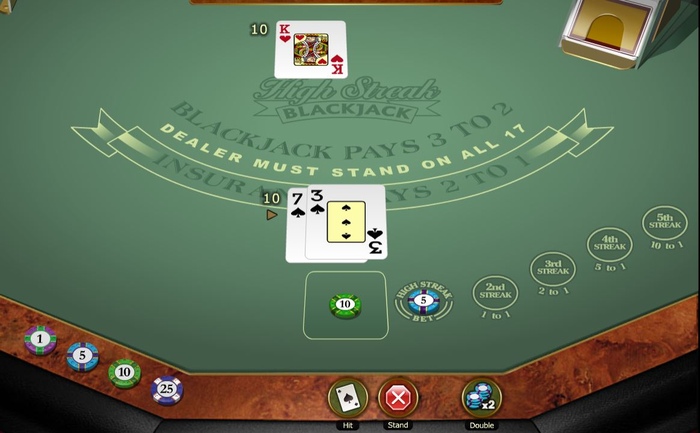 Blackjack is undoubtedly one of the most popular table games at any casino. It's a game that lots of us will have learned growing up from a young age since it's so easy to play, which is probably why it has seen huge success in the online sector as well.
One of the best things about blackjack is that you're able to carve out an incredibly low house edge if you play right. In fact, blackjack and craps have to two of the lowest house edges in the whole of the industry. However, this is only applied when players are able to implement a perfect blackjack strategy, and by failing to do so that edge increases dramatically.
The low house edge is extremely relevant to blackjack bonuses. It's one of the main reasons why there aren't as many as say, roulette bonuses, in the industry. But given that few players are actually able to implement this strategy, it still provides great returns for the casino.
What are blackjack bonuses?
Blackjack bonuses can come in two forms:
The most common is that of a bonus which is integrated into a bigger bonus. This means that the game of blackjack will be allowed to help clear the bonus, but it might only be a percentage of the money wagered that counts.
The alternative to this is a dedicated blackjack bonus that can only be cleared by playing blackjack. This will come with its own limitations, which we will delve into throughout this article.
Whilst it may seem that one bonus is better than another, the fact is that some will suit a certain player more than others. What we would recommend is that for all blackjack bonuses you get familiar with the T's and C's that come with the offer, and decide if they fit the games and the levels that you're looking to play.
How do blackjack bonuses work?
The process for these bonuses works much the same as most others, in that the player will need to make a deposit which will be matched up to a certain amount in the form of bonus money.
The difference is how these bonuses will need to be cleared. Blackjack is going to be the main game for clearing the bonus and with most bonuses it will be the only game that you can use.
Upon making your deposit and having your bonus applied, the casino will then require you to play a certain amount before being able to withdraw the bonus money. This amount will be a multiple of the bonus amount that you've taken from the casino. The lower the turnover requirements here, the better the deal the player is getting, regardless of the amount of bonus.
That's a brief description, but we can look at it in more detail now.
Blackjack wagering requirements
Wagering requirements are what you need to note with all bonuses that you claim from any casino. It's the rate that the casino will 'charge' you in order to withdraw your bonus.
As stated above, this amount will be based on the amount of money that you've been awarded in the first place. With blackjack bonuses the turnover rate is quite high, and you're usually looking between 30x to 60x your total bonus amount. You may also be asked to wager through your deposit amount as well, so take note of this as it can have a serious impact as to the amount that you need to play at the casino before you can withdraw.
For example, if you were able to get a bonus of £100 and the casino stated wager requirements of 30x, then you would need to place £3,000 worth of bets to be able to cash your bonus out. With blackjack bonuses 30x is actually going to be a pretty good rate; whilst there is no industry standard as such, the majority are around 50x, so anything lower is a good deal.
Game contributions
Another key area to take note of are the contributions that your bets count towards your bonus. It's common for this to just be a relatively small percentage of your bet, and most bonuses will range from just 5% to 20% of your overall stake.
The percentage is represented as your bet. So, if you had a 20% contribution for each bet, then for every £1 staked, 20p of that bet would count towards clearing the bonus.
Obviously, this is a low amount, but its reflective of the house edge that's on offer from the game and the fact that it's one of the lowest edge casino games running.
Can you get a better deal with standard bonuses?
Not really.
The problem is that a lot of standard casino bonuses actually don't allow any contribution from blackjack games.
If they do, they are for a select number of games and the percentages of contribution are very low.
Blackjack bonuses have been specifically designed to allow players to still claim a bonus, but as a result of exclusively playing blackjack the contributions are lowered considerably.
Timeframe to clear the bonus
Timeframe is another key area that you need to be aware of. This is the period within which you must clear the full bonus, and if you fail to do so then the bonus will be forfeited and removed from your account.
These timeframes are going to vary for each bonus, but the longer periods of time are around 30 days, with these shortening down to as little as 3 days with some casinos.
Again, shop around for as long a clearing period as possible to give yourself every chance of getting the bonus out.
Max bets
A key term for these types of bonuses is that you're likely going to be limited on the amount that you can bet and contribute towards clearing per game. We've spoken about the limit on the contribution, well this amount can be limited further by max bets.
For example, each blackjack game will have a max bet for that table. This might be £100 or so. Let's assume that the contribution is 20% for the casino you're at, which means that the max you can contribute would be £20 per game. But the casino may also have a max bet rule stating that you aren't allowed to bet the max at the table. The limits will range but expect for it be around half with most bonuses, although this can be as low as just 25% with some.
This has a massive effect on how easy it is to clear a bonus. You're not only going to be limited on the amount that you can wager, but also the amount of that wager that is then contributed to the pot. If you were looking to bet as much as possible and as fast as possible, you need to work out the max table bet and the max contribution for the bonus to find your max bet to clear it.
Which blackjack variations can be played?
There are limitations with some offers as to which versions of the games you can play. For example, you have classic, progressive, European, Atlantic City, Spanish 21 and so on, with each having slightly different rules attached to each game.
You will also find that with each rule set, the house edge changes. As a result, the games that have the lowest house edge are sometimes removed from the eligible titles that you can play to clear your bonus. This may seem a little harsh, but given that you can play games with a perfect strategy that in turn creates a house edge of just 0.5%, it's not all that surprising.
The key here is to find bonuses that allow play on games with the lowest edge for that casino. Some have no restrictions at all, but you will tend to find they don't stock the really low house edge games so it makes little difference.
Live blackjack
As you may have noticed, there are lots of live blackjack bonuses that you can pick up as well these days. Similar to roulette, casinos have seen fit to expand into the live sector and with it include dedicated bonuses for players who are looking to play live.
The main reason that they separate these bonuses is that live casino takes a lot longer to play, which means that it's harder to play through the same wagering requirements in the same amount of time. Live casino games are going to play up to 50 hands per hour, but this number can be as low as 20 hands per hour depending on how many are at the table. The RNG games will easily pass 100-300 hands per hour, depending on the number of players in that game.
The bonuses for live blackjack games can often be higher than the online versions for this exact reason. If you're into your live blackjack at all, then the terms will be similar, but the bonus amounts may also be higher, so it's worth comparing the two before you commit.