Gamblers Fallacy explains some of the biggest misconceptions in any casino.
It can be applied to people who aren't fully aware of how casino games work and so fail to correctly understand the probability of something to happening, instead mistaking this for the likelihood that something will happen.
One of the most common examples of this is when an unusual set of results occurs – the roulette ball landing on black 10 times in a row – then player thinks that because it's less likely to happen again because it has already happened ten times in a row
This occurs a lot in roulette, but gamblers fallacy can crop up playing any casino game.
The coin toss
A simple coin toss is one of the easiest ways to explain this further.
The probability of flipping either heads or tails is 50/50 for each toss of the coin. Assuming that the coin is true and fair, the probability of it landing on heads or tails is the same with each toss regardless of what has happened before.
This means that it is perfectly possible to flip heads consecutively many times in a row, even though the probability of a run like that gets smaller after each toss. For example, to flip heads two times in a row would be 1 in 4, three would be 1 in 8 and so on.
If we were to keep tossing and get to 5 heads in a row, the probability of hitting this streak would be 1 in 32. However, in isolation, the 6th flip of the coin would not be more or less likely to land on heads over tails. It would still be an even money chance.
Gamblers fallacy would be believing that since there have been 5 coin tosses in a row that have landed on heads, the 6th has a bigger chance of then being tails. It doesn't. Each toss is independent of the last.
How is this relatable to gambling?
We have spoken about a simple coin toss and the foundations that gamblers fallacy is built on, let's now apply it to some real-world casino games and see how they might compare.
The most obvious game to use for this is roulette. People often get obsessed with previous numbers that have come up when playing roulette, and they try and work out patterns to predict what might come next.
For example, if there have been 10 reds in a row, people might start piling on chips for the next number to be black, simply because of the lack of black numbers so far. There's a great example of this that we talk about later in the article.
Even though there have been 10 reds in a row, after each game the wheel is reset and it has no memory of what's been before it, so the result for the 11th spin will be totally random as if the wheel had never been spun before.
If we were betting on this game, even though 10 reds had come up in a row we would need to be aware that the odds of the next number being red are no greater or smaller than they were before the streak of 10 reds. The odds for each game are constant and unchangeable and this is something that a lot of gamblers fail to grasp.
Examples of non-independent events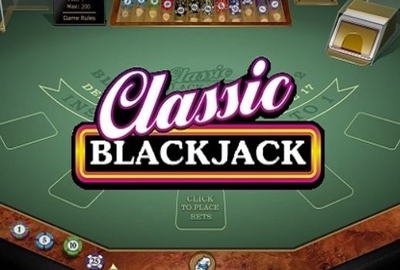 Gamblers fallacy is based on games that reset after every round. This might be like a game of roulette above or it could be a video slot that uses an RNG.
There are instances where gamblers fallacy does not apply, though.
The best example of this is with blackjack. This is a game where cards are removed from the deck after each hand and not always immediately replaced. This means that the chances of a specific card being drawn change after each hand.
Let's assume that a game of blackjack is using just one deck of cards that includes 4 Aces. You would have a 4 in 52 (or 1 in 13) chance of pulling an Ace from the deck. If the first 4 cards that were pulled from the deck were not Aces, the odds for the next hand would change to 4 in 48 or 1 in 12. This would keep going down until the pack was shuffled and reset or until an Ace showed up.
As you can see, blackjack does not reset after each hand so gamblers fallacy is not something that you can apply to this game. In fact, it opens the game up to strategies such as card counting which can give players who know the tricks a bit of an edge.
Game bias
We've spoken in previous articles about how certain games can develop a bias over time. Again, roulette was one of the games that we used as our example with something called wheel bias. This is when there are imperfections on the wheel that cause one set of results to be more likely than another; for example, a loose fret on the wheel meaning that the ball reacts differently when it is hit.
Game bias can come in a number of different forms depending on the game, but if a set of results occurs that seems highly unlikely, then it might well have something to do with game bias. We can go back to the faithful coin toss to explore this: if we were to see 12 heads in a row we might get suspicious since this should only happen 1 in 4,166 times. At this point you would have to be wondering whether the coin was fair given the likelihood of the results so far.
You have probably already worked out that there is a grey area between gambler's fallacy and the possibility that something might not be fair with the game that you are playing.
Monte Carlo Fallacy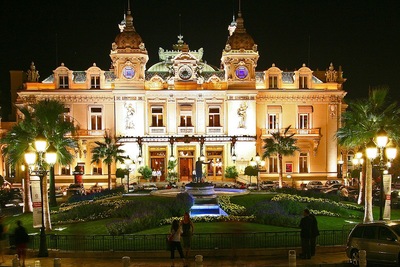 Whilst we've spoken about this being called gamblers fallacy, it is also commonly known as Monte Carlo fallacy. This harks back to one of the most high profile cases which occurred in Monte Carlo back in 1913.
The game was roulette and the ball hand managed to find itself into black a staggering 26 times in a row. It was a fete few had ever seen before and was even surprising to the Monte Carlo casino employees.
The problem for the players at the time, was that they were not clued up on what gamblers fallacy was or even how the games really functioned. So, as more blacks fell, more and more players put their money on red thinking that it surely must be next. We now know this to be a perfect example of gambler's fallacy.
If only they had read this article, right?
The sequence had a probability of around in 1 in 66.6 Million, assuming that the game was unbiased. There's a good chance that there was some game bias here, like we've spoken about above, but nothing came of it after testing the machine.
Millions were lost on this sequence of events. Players were betting huge sums thinking it impossible for black to be next again, but of course, they were wrong. Their reasoning was that the long streak of blacks was causing an imbalance in the wheel so a streak of reds must follow, but we know this not to be the case.
Whilst the Monte Carlo Casino is the home to this particular example, we'd bet that a similar set of results, albeit maybe not as long lasting, has happened in most modern-day casinos at some point. This lack of understanding on the player's part is one reason why the casino makes so much money from games like roulette.
Psychology behind gamblers fallacy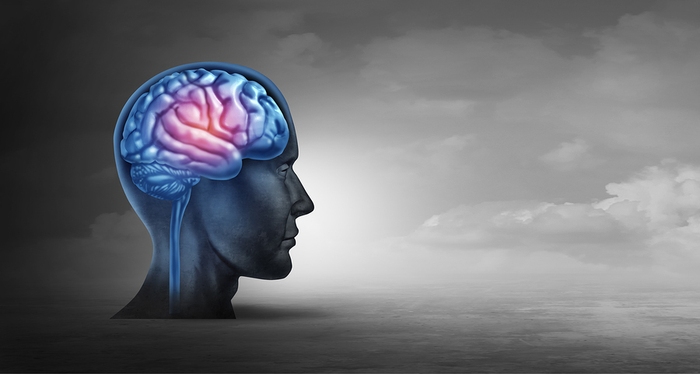 There have been several studies that have taken place examining the psychology that backs up gambler's fallacy. It actually has no specific link to casino games or even gambling, it's more of a generic human instinct or bias that we all have inside of us.
The first thing that is noted is that people often look at too small a sample size of numbers.
Example
When we look at online slots, they all come with an RTP (Return to Player) percentage, which is essentially the amount of money the slot will repay over the long term. A 98% RTP means that it pays out 98p for every £1 staked, with the casino keeping the remainder of money.
This would take millions of spins of the slot to balance itself out and reach the true RTP. However, most people would look at the short-term and expect it to even out. In some cases it will, but in other cases it won't be anywhere close.
Players are also often unaware of their own cognitive bias, which is when they create their own subjective social reality based on their perception of what is going on, then don't understand why it seems to be going 'wrong'. It was never right in the first place.
Example
When a group of players were asked to guess the result of a random streak of 10 coin tosses, the majority split between heads and tails at around 50/50, and at most 60/40. This seems sensible but the reality is that it could quite conceivably be 10 heads or tails in a row and still be random, even though it doesn't seem likely.
However, apply this to 1,000 coin tosses and the 10 heads (or tails) in a row might happen several times, but the reality is that after all 1,000 coin tosses have been completed, the overall numbers will be nearer 50/50 than they would after 10 tosses.
To summarise, gamblers fallacy is very much based on believing that a certain range of results will even itself out in the short-term. But chance is not a fair process and will not correct itself over a short period of time.