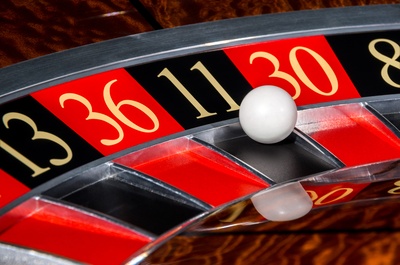 The way that casinos make money is by building a house edge into all of their games. They do this by adjusting the rules of each game and the way in which they play out.
They need to arrange it so that the player does win sometimes, but over a huge number of hands (or spins, in the case of roulette) the numbers will be in the casino's favour.
Players try to minimise that house edge in any way they can. There are lots of strategies that you can apply to many games, but the reality is that the majority aren't foolproof. Wheel bias is something that can work quite well if plyers can exploit it, and throughout this article we want to look at both how it works and how easy it is to implement.
What is wheel bias?
Wheel bias refers to defects in the roulette wheel that will lead to a certain set of results being more common than others. The roulette wheel is designed to be completely random, meaning that the ball can fall into any section on any spin. The reality is that the wheel's design is unlikely to be 100% perfect, so there is scope for some wheel bias.
If a player is able to identify wheel bias, then it gives them an advantage over the house as they are aware of where the ball is more likely to end up. The edge that the player gets over the house here is unique to each situation, but even small margins can be highly profitable.
The analysis needed to find wheel bias is extensive tough though, and it's not just a case of standing in front of the table for a few spins and seeing which numbers come up the most.
Why might a wheel become biased?
The main reason is through general wear and tear. Wheels are made to withstand thousands and thousands of spins, but after a while, regardless of how well the wheels are made, they will start to wear out.
Loose frets are one of the most common issues – these are the little separators that run between the numbers. If one of these gets slightly worn away by being hit more often than the other frets for example, then it's obviously going to wear more quickly and then become slightly smaller. It could also have more give in it if it becomes weakened, meaning that the ball will likely roll over it more easily than sturdier frets.
'Deadening' is a common term used for the deterioration of pocket surfaces. These may include minor scratches in the surface, even ones that can't be seen until you get right up close, but they absorb impact differently. Whilst this is a hard flaw to spot it's super common and is tested for regularly.
Uneven wheels or even wheel wobble is another huge issue for casinos. They need to make sure that the wheels are dead level so that the ball isn't going to favour a certain section of the board. If it's not level, then the ball is almost always going to obey the law of gravity.
This is one of the easiest things to spot as a roulette player. It may only be a fraction out, but you can usually tell if there is any wobble or lean by how the light reflects off the wheel. You need to be discrete when checking this though, as walking around the wheel at eye level may well cause suspicion!
As you can tell, a lot of these are defects that come from long periods of play or are created in the manufacturing process. It's pretty much impossible to create two wheels that are 100% identical, as they are actually quite intricate pieces of kit. Wheel bias is something that casinos can only try and limit, rather than eradicate completely.
How to spot wheel bias
A lot of the work can be done by eye, simply by taking as much notice of the condition of the board as possible. Try to spot any tiny defects in the wheel such as a tilt, wobble, lifting paint, or even parts of the wheel that aren't fixed as well as others.
You can often look at how the ball reacts on the wheel to get an idea of whether it might have some bias. Low quality balls, for example, will almost rattle as they move round because they either aren't perfectly cylindrical, or they are hitting something on the wheel that is making them jump.
Older wheels are a great starting point. If your local casino has not changed the roulette wheel for some time there is good chance that it has developed some deformity that you can act upon. It's not always easy to spot how new or old they are, but just seeing what the general condition is might give you a better indication of any bias.
How to record and then act on wheel bias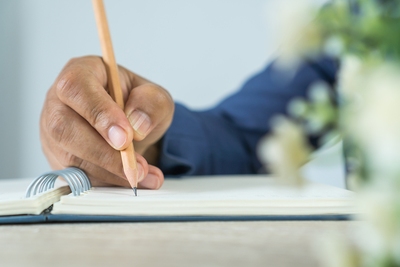 Recording the outcome of a significant set of results is probably going to be your best chance of discovering wheel bias. You don't even need to know what the issue is, you just need to recognise that the ball is being deflected to a certain area of the wheel.
There's lots of info online about an ideal sample size, but anywhere from 500 to 1,000 spins should give you some sort of idea if there is anything going awry. You need to make sure that you record each and every result, and then you're looking out for certain sections of the wheel that are hit most frequently.
A big mistake that people make here is looking at single numbers, when you should actually be looking at groups of numbers. The group can range, but anywhere around 5 numbers is about right.
All wheels have the same order, so let's say you see the majority landing in 32, 15, 19, 4 and 21, that would be your group (these numbers are next to each other on the wheel).
There's even an argument for making the grouping bigger and you could go as much as half of the board, so 19 numbers in total. Whilst the edge that you take from this diminishes because of the size of the area, you're still able to get an edge over the house, which is the point. If you were willing to play the really long game, then this is actually a better way to approach things.
Can you spot wheel bias online?
Unfortunately not. The wheel is virtual and the numbers are actually created with a Random Number Generator (RNG), and since none of it is 'real' there can be no defect or bias.
We've a full article on Random Number Generators, so if you want a more in-depth look as to how they work that's well worth checking out.
There are live casino games that you can play online which are streamed from a real studio casino. You might think you could spot bias here, but the online casinos have thought of this and they position the wheels and the lights on that wheel in such a manner that you wouldn't be able to spot any defects with the naked eye.
You may also notice that they don't show the wheel up close for all that long either, which gives people watching next to no chance to spot any bias. You could track numbers to see if it were favouring a certain area of the wheel, but you'd need to be able to visually back your research up to prove that it was not simply variance.
Are casinos aware of wheel bias?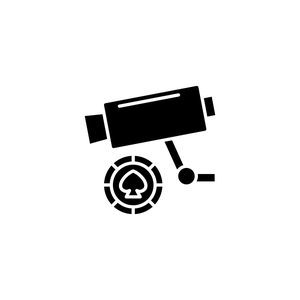 Casinos are all too aware of it and have been for many years. It's them who have been putting pressure on manufacturers to build the wheels as perfectly as possible. The quality in wheels has risen as a result, although it's never going to be possible to get them 100% perfect.
The casino floor managers are also on the lookout for players that might be trying to work out if the wheel has any bias or not. This might be signalled by people getting closer than they normally would to the wheel, keeping note of all the results over a long period of time (especially if not playing themselves), or just acting a little suspiciously.
If discovered, the player will be asked to stop playing and likely asked to leave as well.
Do people prosper from this?
There have been some high-profile wins as a result of wheel bias. One of the oldest and still one of the biggest was achieved by Joseph Jagger, a British Engineer from Yorkshire.
Joseph Jagger
Jagger travelled a lot with his work and ended up in the bright lights of Monte Carlo. In 1873 he tested his formula on wheel bias that he had been developing for many years in the Beaux-Arts Casino in Monte Carlo. He had a team of six helping him.
Jagger was able to find one of the 6 roulette tables in the casino that continuously favoured a set of 9 results over a significant number of spins. He was able to take a huge sum of money from the casino as a result, reportedly bagging the equivalent to £3 Million in today's money.
Gonzalo Garcia-Pelayo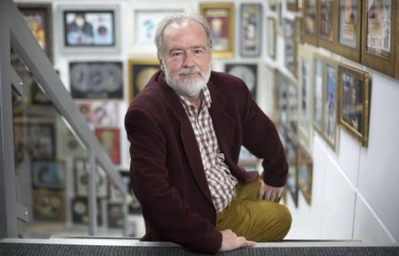 Gonzalo Garcia-Pelayo is a much more recent example, and he was able to bag over 1 million euros from a casino in Madrid over a 7-day period. After tracking all the wheels in the casino over several weeks, he found one that had wheel bias towards a certain set of numbers.
The casino eventually clocked on to what he was doing and banned him from ever coming back. They even tried to sue him, but the courts ruled that Garcia-Pelayo had done nothing wrong and that it was the casino's responsibility to make sure that the tables were faultless and maintained.
Even though the process is hard and the quality of manufacturing is very high these days, there are still possibilities to spot wheel bias. You can be sure that the casinos are tracking data as much as the players though, so getting in before the wheel is withdrawn or without getting caught is a tough ask.