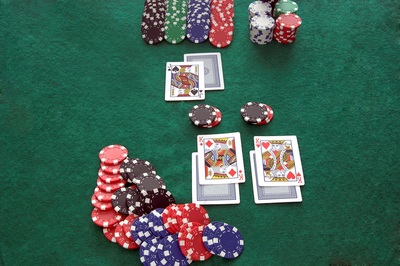 Splitting is one of the most common and easiest strategies to apply to blackjack. It's a process that can be used in all game variants and whilst the strategy will change slightly depending on the game or even the house rules, this guide will give you an overview of what you should be looking for.
Remember that with blackjack there is always an optimal way to play. Playing optimally then reduces the house edge making the game one of the most user-friendly in terms of the casino's advantage.
Splitting is another process that needs to be followed systematically, taking into account not only the cards that you've been dealt, but also the cards of the dealer.
Splitting Cheat Sheet
| Hand | Dealers Hand | Split? |
| --- | --- | --- |
| 2/2 | 2, 3, 4, 5, 6, 7 | Split |
| 2/2 | 8, 9, T, A | Don't Split |
| 3/3 | 2, 3, 4, 5, 6, 7 | Split |
| 3/3 | 8, 9, T, A | Split |
| 4/4 | Any | Never |
| 5/5 | Any | Never |
| 6/6 | 2, 3, 4, 5, 6 | Split |
| 6/6 | 7, 8, 9, T, A | Don't Split |
| 7/7 | 2, 3, 4, 5, 6, 7 | Split |
| 7/7 | 8, 9, T, A | Don't Split |
| 8/8 | Any | Always |
| 9/9 | 2, 3, 4, 5, 6, 8, 9 | Split |
| 9/9 | 7, T, A | Don't Split |
| T/T | Any | Never |
| A/A | Any | Always |
* For the purposes of this table T refers to any card with a face value of ten. This include 10, Jack, Queen and King.
What is splitting?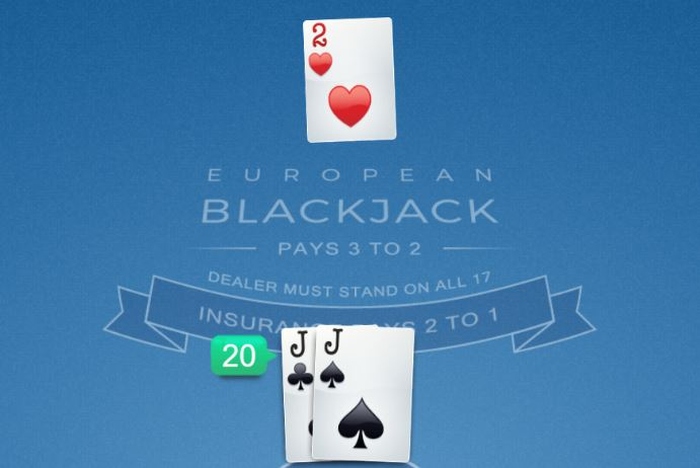 Splitting is where you separate your two cards to create two new hands. This can only be done when you are dealt a pair (two cards of the same value).
When you decide to split you need to inform the dealer and then you will need to double your bet. You will then be dealt two more cards, one on top of each of your original cards. The game will then restart and allow you to hit, stand, or double down on either of the two hands.
Each hand will be played out as a separate hand with separate stakes. So, if you lose just one of the hands then you only lose the stake for that hand, but, if you lose both then both of your stakes will be gone. Obviously, if you win both hands then you get winnings paid on both as well.
A lot of people split on pretty much all pairs that are dealt to them, but this is not the correct strategy for any blackjack variant and will, in the long term, lose you money.
Below we've included a range of hands that you should split and why you need to do this.
Hands to always split
There are two hands that you can split regardless of what the dealer holds, and these are A/A and 8/8. The two pairings are very important as they hold two very different values. You may be wondering why 9/9 and T/T aren't included here, but we will get that in a minute.
If we start things off with 8/8, then we know that we have a combined score of 16. This is not a great hand to stick on as you need the dealer to go bust to win. It also means that you've a 60% chance of busting if you decided to hit.
By splitting 8/8 it means that you get to start again with each of the cards. Ideally you will land a picture card or an Ace to create a value of 18 or more, which you would then stick on. Alternatively, you can play the hand according to hand charts based on your new card and then the dealer's card as well.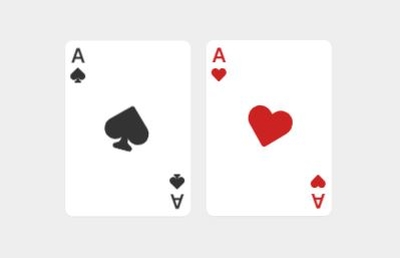 A/A is a hand that a lot of people get excited about, but actually it's not all that great. The Ace card on its own is worth either 1 or 11, which means that A/A would equal either 2 or 12. The reason that we want split here is that there are so many cards that we can hit to make a stronger combination. Anything from a 7 upwards would be a good outcome for us here, which is almost 60% of the remaining cards.
It also means that we have an increased chance of hitting blackjack with one or both of the hands. This is the most lucrative payout in the game, usually paying around 2:1 on your money.
Hands that should never be split
There are a number of hands that you never want to split and the first of these is that of T/T. The main reason is that it's already a hand of great value. 20 is going to win the majority of games in blackjack, which means that when you land T/T you need to stand.
Lots of people see the T/T and decide to split it to try and create two hands of high value. The reality is that there are a huge number of cards still left in the pack that will give you a headache for your next decision. Anything from 16 or lower is going to create a marginal call for you, so you're just diluting what was already a very strong hand into two hands that are likely going to be weaker. Take the single win and move on to the next hand.
Next up is that of 4/4. This is a tough starting hand to deal with and one that, when split into two weaker hands, actually makes very little sense. Your best bet here is going to be to take another card and then deal with the hand from that point. There's no point investing more money into a set of cards that are two of the least desirable in the game.
The next hand to never split is 5/5 for similar reasons to 4/4. If you do decide to split, there is a good chance that the next decision would put you in a tricky spot. For example, by splitting and then hitting a 10 the next hand you're left with 15, which is one of the weakest numbers in the game. You then need to work out whether to stand or hit, which comes down to what the dealers up card is.
5/5 is one of the most popular hands to double down on though, should the game allow you to do this. We've an article on this already, but briefly, doubling down is where you buy one more card for the cost of your original wager. You can't hit after this card and whatever it is will be your final hand. The reason you do this is that you've a good chance of hitting a 7 or higher, which would give you a strong hand and then it allows you to win as much money with your strong hand as possible.
Other notable splitting hands
There are a number of other pairs that require attention when it comes to splitting and these are all based on the dealers up card. The up card is important as it signifies the chances of the dealer hitting a strong hand or a weak hand/bust.
Generally, the lower the dealer's number the more often you should be looking to split as they are prone to busting. The higher the number the less you want to split your pairs (those that have not been mentioned in this article yet) and instead, you should be looking to hit.
2/2, 3/3 and 7/7
These are middling pairs that need to be looked at based on the up card. Splits take place with these from up cards of 2 to 7 (inclusive), while anything higher than that, Ace included, should be a hit.
6/6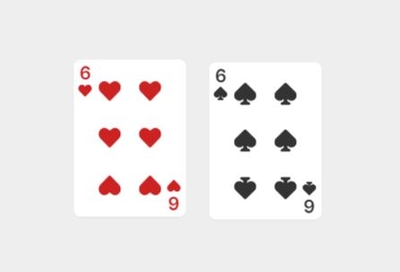 Another hand that can be tough to play.
To take a card here means that any 10 will bust you, but obviously you can't stand on 12.
This is a hand that you need to split for cards from 2 to 6 and then hit on 7+ to try and improve.
Most of the time here you are hoping that the dealer goes broke, but it's a tricky hand to win with.
9/9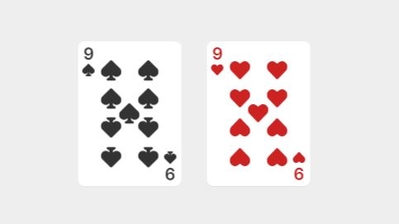 A hand that you should never hit on, but you can split.
Dealer's hands containing 2 through to 6 and then 8 and 9 as a up card can all be split on.
If you are up against a 10 or an Ace, then you should just stand.
The cards stated are all cards that the dealer is likely going to go broke on or that you beat with an 18.