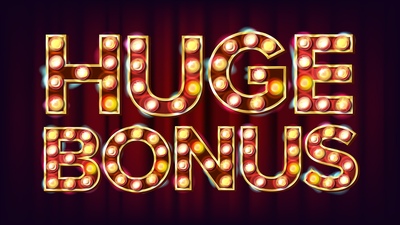 One of the most exciting things about the casino industry right now is that there are bonuses to suit every player's needs. They range massively, both in terms of the amount that you can earn and the games that you're able to play with them.
High roller bonuses are just another variant of the welcome bonus.
They do tend to work a little differently compared to most though, so throughout this article we will not only be highlight exactly how they work but also what to look out for to make sure that you are finding the best deal for you.
What classes a player as a "high roller"?
This is a really common question and to be honest, it's one that is tough to answer. High roller is a term that is subjective – a high roller to me might seem like nothing to you, it all depends on what you consider to be a lot of money. It's based on how much you play with and how much you stake.
We would say that a high roller bonus would suit players depositing over £1,000 or more. This is maybe a little conservative, but based on our research of average deposits, someone depositing 4+ figures is a player that would be able to benefit from these offers.
However, the link between large deposits and expensive games is strong, so you need to make sure that you're playing games that are pricey as well. For example, this might be full paylines on slot jackpots which will cost large sums per spin, or it could be dedicated high stakes table games which can be found all over the casino.
What can you expect from a high roller bonus?
The first thing to note is that you're going to be getting more than the majority of regular bonuses. The amount is going to range, but bonuses of £1,000 or even £2,000 aren't uncommon. You will need to shop around for these though as they aren't always your run of the mill bonuses.
The deposit match will range. You may struggle to find 100% deposit matches for bonuses that are so high, so anything from 50% upwards is generally in the region of what you could call worthwhile. Any higher than this is almost unheard of, so if you do see these types of offers, make sure that you check the terms and conditions as they are likely going to be tough to clear.
Speaking of terms and conditions, high roller bonus terms range more than the majority of others. You're getting the most bonus money possible from the casino so you're likely going to have to work harder to get hold of that money as a result.
Wagering requirements will range, but the turnover of your bonus is the first thing to note. Standard bonuses will often come in somewhere around 30x your bonus amount, but we have found that the bigger the bonus, the more you usually need to play through to clear it.
So, don't be surprised to see casinos slap on 50x wagering requirements for your bonus. This would basically mean that if you have a £1,000 bonus, you'd be asked to wager £50,000 to be able to withdraw your bonus money as cash. This may seem a lot – who are we kidding, it is a lot – but if you're playing high stakes then it's actually not too bad a trade-off.
The next thing to note is the timeframe you have to clear the bonus. This is one area that is pretty standard, so you will be looking anywhere from 7 to 60 days for most offers. Obviously, you want to get as long as possible to clear, so try and hold out for offers with longer timeframes.
Get in touch with customer support
One of the best bits of advice that we can offer to really high stake players is to get in touch with customer support before you do anything else. The high roller bonuses are designed for players with larger bankrolls it's true, but there are players with large bankrolls and there are players with huge bankrolls.
If you're the latter, then the casino is likely going to want to know who you are and what sort of games you are looking to play in order to woo you and create a bespoke bonus to keep your custom. This is not inconceivable but it is rare, however big casino sites especially are likely to be able to accommodate.
It's also worth getting in touch to enquire about VIP treatment that you may be entitled too. Lots of casinos reward players who play bigger stakes games and not just with bonuses. This could be anything from a percentage cashback on money lost, holidays, gifts, technology products, extra bonuses, and hospitality treatment. Basically, if you spend a lot at a casino then you should be looking to get something back for your 'investment'.
If you find that a casino is reluctant to accommodate you with this don't just give up, keep trying at other casinos. There will be plenty that would love to have you, because as a high roller you will make them a lot of money in the long run.
High roller games
We've spoken about high rollers being able to clear bonuses faster given the stakes that they play and there are some games that are better suited to this than others.
Online slots are probably going to be the best place to start for most players. When you combine max spins with the speed and number of hands that you can play per hour, it makes for an exciting and expensive time at the casino.
Space Wars from NetEnt is one of the best high roller games right now. The game has a max spin of £200 per hand and comes with a jackpot of £400,000. Given that you are playing the max amount and max paylines, you also have an increased chance of hitting that jackpot. The game is a 96.8% RTP slot and is classed as medium-high volatility.
If table games are more your thing, then there are often exclusive high roller games for that of roulette, blackjack, craps and others. Table limits can be as high as £500 per round, although some live games may go even higher than that. Some casinos will even put on private tables for the VVIP's amongst you, so it's worth contacting them to see what is possible.